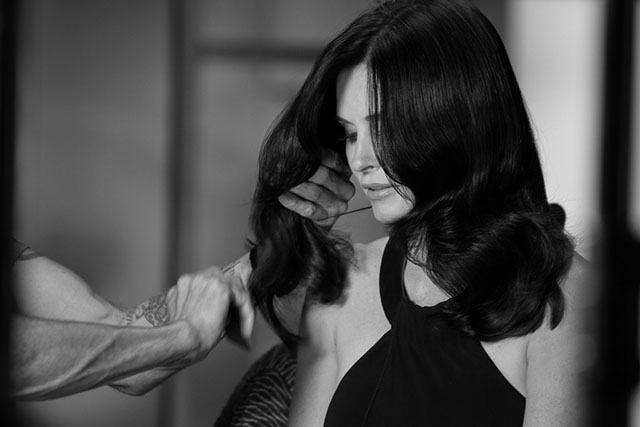 Courteney Cox, the BFF to Jennifer Aniston and one of our favorite Friends, has been named Pantene's newest spokeswoman. Starting in November, Pantene will introduce their Pantene Expert Collection, a new hair care range comprised of two lines aimed to tackle aging hair, according to WWD.
"I've always been a fan of Pantene," said Cox. "I was not expecting how my hair was changing as I got older. [It] was starting to get dry, brittle and thinner." The new ranges will utilize new technologies which claim to help thicken hair density and improve hair health. Kevin Crociata, marketing director of North American hair care at Procter & Gamble Co. said, "With such an important launch for Pantene on the horizon, we needed a brand ambassador who could represent beauty at any age, and someone who could really speak to the needs of women experiencing hair aging and extreme hair damage."
Crociata added, " All women can identify with her warm and open personality and willingness to share her honest opinions on beauty and aging."
Cox, who hardly looks ready to be the name behind an aging line, says that her secrets behind her looks are to stay hydrated, sleep well, exercise, eat plenty of greens and clean skin with a hot towel.
The television and print ads for both lines will roll out in October, so stay tuned!
[WWD]