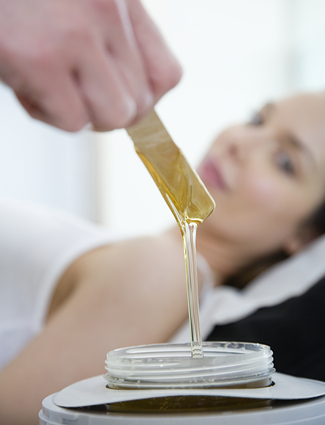 Photo: Getty Images
With hot weather and short-shorts season comes a whole lot of beauty musts: shaving, applying sunscreen, and fighting oily skin. Even (very) young women seem to be on board with summer grooming. Now girls as young as 10 want to get waxed before they head off for summer camp.
This month, Uni K Wax salon, a wax salon chain on the East Coast, is having a promotion that offers 50 percent off waxing to girls 15 and under, ABC News reported. The ad reads: "During the month of July, girls 15 and under can enjoy their FIRST waxing experience and find it NATURAL, SAFE and PLEASANT." Ok, sounds like a creepy ad to help lose your virginity. But we get the idea.
We've been there; developing early can suck, especially if it's before all your friends. Being hairy can feel icky or just downright embarrassing. But this promo puts a whole new spin on the saying "13 going on 30″–something about getting a girl younger than 15 bikini waxed just seems a bit inappropriate. We're all about making young women feel good about their bodies, but could this be sexualizing girls at a really young age? Would it be OK to wax them if it was a different part of their bodies, say legs or upper lip? Tell us your thoughts!