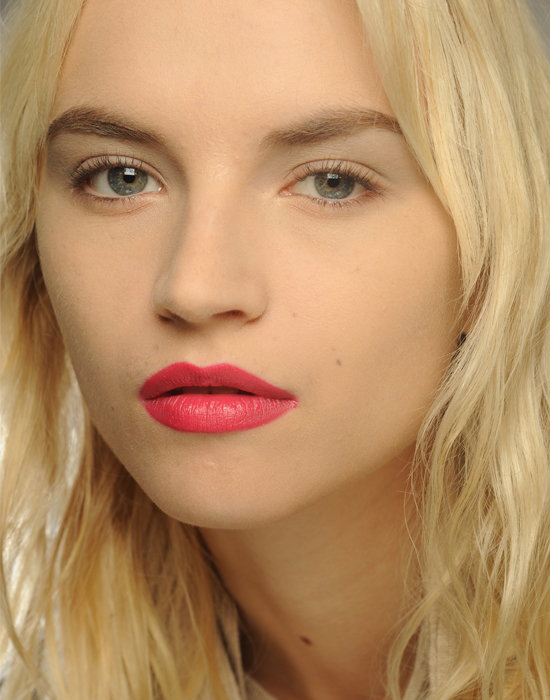 We love a hot beach day, but excruciating heat on the way to work? Not so much. Instead of forgoing makeup altogether in the sweltering heat, we've got some tips and must-have products to keep at your desk, in your purse, in the car — wherever you need a quick fix after a sweaty commute.
Mists are essential.
Facial wipes will cool you off instantly, but they'll also wipe off all of your makeup. (If your commute hasn't done so already, that is). Instead, stick with facial mists — they keep makeup intact and cool off the body. Spritz on before you leave the house as a quick primer and after you get to the office to cool off. Our favorite: Evian Mineral Water Spray ($12, sephora.com). Aside from removing perspiration and reviving makeup, it also rehydrates sunburned skin.
Cool off pulse points.
Although a cold shower is ideal, just cooling off a few parts of the body can give you that all-over refreshed feeling without having to redo your makeup. Apply Poise Roll-On Cooling Gel ($7, poise.com) to your wrists, chest or neck for an instant cooling effect that lasts up to 10 minutes. Forgot it at home? Grab an ice cube. It's a little messier, but has the same effect.
Switch up your breakfast.
After a long sweaty commute, think twice about hitting up Starbucks for a cup of cold joe. Caffeine actually stimulates the central nervous system, activating sweat glands and causing you to sweat even more. Instead, start off your work day with a large glass of ice water.