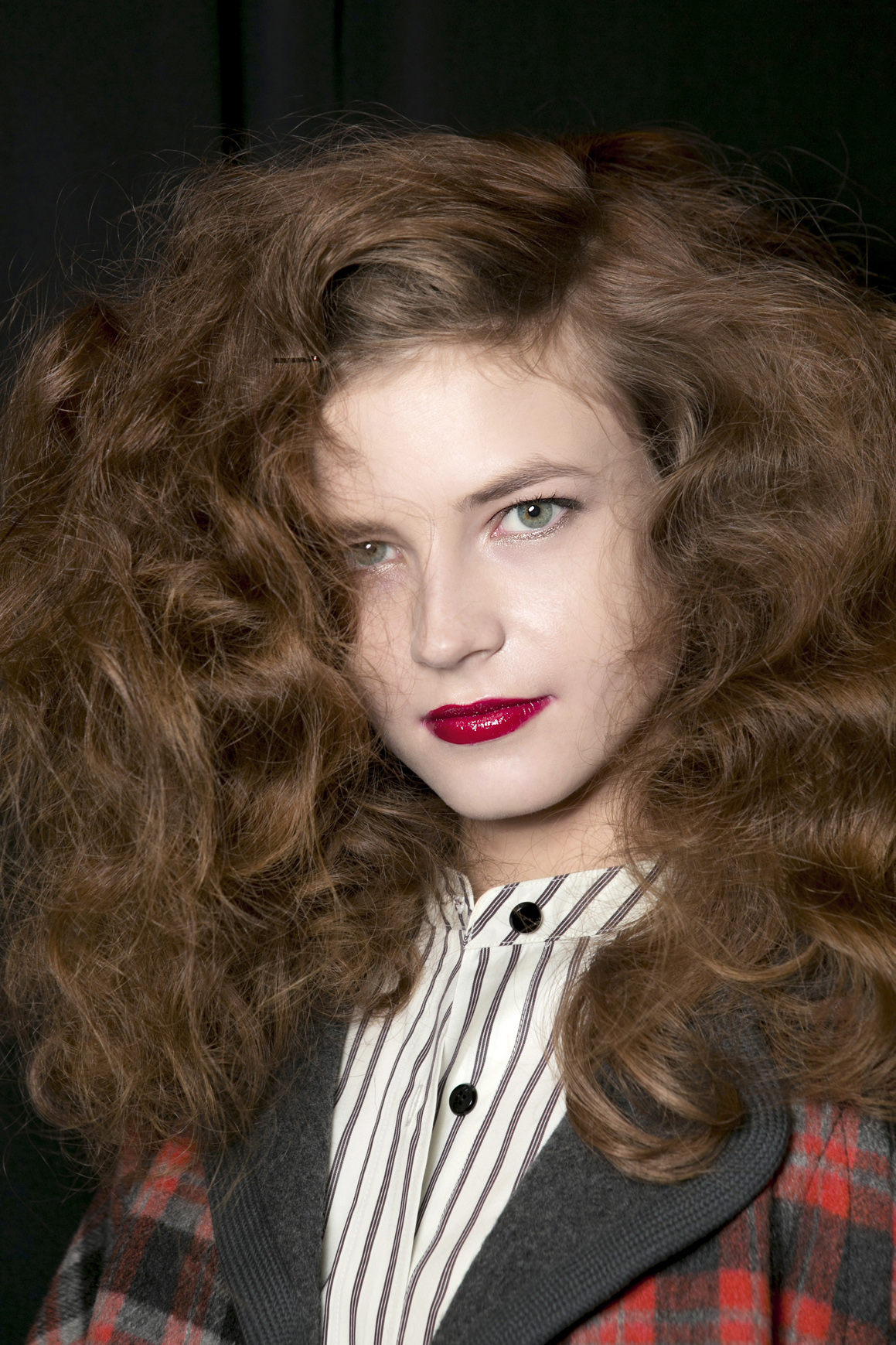 Since we are lucky enough to work with a bevy of experts who drop excellent tips on us without blinking an eye we figured it was due time to share them with the rest of you. With Ask an Expert, we'll be reaching out to some of our favorite pros in the industry with the beauty questions that you send in via social media (with the hashtag #BeautyHelp). So please, send in your critical beauty questions and we'll get them answered for you!
Frizz never really rests, but once the temperatures start rising, so does the risk of frizzy hair. It's never a cute look, but getting your hair to look sleek (or at least smooth) often comes at the price of weighing it down. We're not the only ones with the issue, so we went to celebrity hairstylist Michael Dueñas to get a straight answer.
Q: How do I beat the never-ending frizz battle? I feel like all the products I put in my hair to fight frizz end up weighing it down! — @RiesaLovesYou
A: "Frizz is a silly little thing. A little frizz can be sexy, a lot of frizz is disastrous! To combat your little problem start at the source of your issue. Moisture! Frizz is your hair's way of reaching out to the atmosphere to expand itself and capture as much moisture as possible. So give you hair what it needs! Use deep conditioning products to give it all the love it can take. If you have curly hair, leave in your conditioner while you're styling. Not your normal leave-in, but the conditioner you would normally rinse out in the shower. If you have straight or a slight wave in your hair and you are blowing it out, use a traditional leave-in! Silicon-based products designed to elevate moisture just weigh the hair down and seal out the outside elements — they are a temporary fix. Go for a more permanent one."
—  Michael Dueñas, Celebrity Hairstylist and CEO of Hair Room Service, an in-room salon appointment service that delivers top celebrity stylists and services to your door. 
Image via Imaxtree