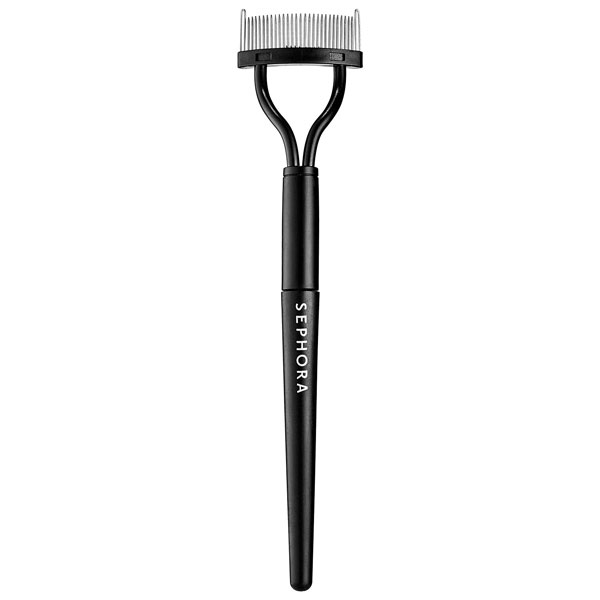 You know how you see the "bestsellers" and "most popular" products in beauty stores, so you of course scoop them up, but then you realize you have no idea how to work them? In "How It Works," we're going to explain to you exactly how to get the best use out of your products, whether they are cult classics or hot off the conveyer belt must-haves. We'll teach you the basics, as well as a few industry expert tips to make sure you're getting the most out of everything you buy.
The first go at applying mascara isn't always a good one. Sometimes we leave too much product on the wand, and the excess formula lands on our lashes in clumps. In other circumstances, it's more that the formula is too waxy and sticky and "gliding" doesn't happen at all. Of course, we've all experienced the mascara wand that has bristles that can't coat each individual lash. Basically, there are a lot of reasons for clumpy, unnatural-looking lashes and not a ton of ways of fixing them, unless you want to completely start from scratch. And when you're trying to quickly touch-up your look before heading out to an evening event (i.e. putting on more mascara), this isn't an option. So what's the solution? Just like you would de-tangle your strands with a brush, there's a comb on the market (thanks, Sephora) that will help "unclump" and lengthen your lashes, leaving you with a pretty, curled, and natural look.
Read on to learn about Sephora Collection's Contoured Eyelash Comb and find out how it works its magic.
MORE: Why Kohl Should Be Your Go-To Liner
Product Perks:

When you run the comb through your lashes, the metal bristles of this comb capture excess mascara so that it doesn't land on your skin or clump up your look.
The comb takes a contoured shape, so you can hold it comfortably in your hand (like you would hold an eyelash curler) and simple brush it through.
It collapses so you can throw it in your bag, which is a must-have for late afternoon touch-ups, and can be easily cleaned.
It can be used to separate dried or wet eyelashes.
How It Works:
If you experience clumping right after applying mascara, simply hold the comb up to your lashes and run it through, gently pulling it up and out. This will separate your lashes and also give them a slight curl. You can also use the same technique to unclump lashes that are dried together.
MORE: 8 Liquid to Powder Foundations You Need to Try
Where to Buy: Sephora Collection Contoured Eyelash Comb, $14, sephora.com