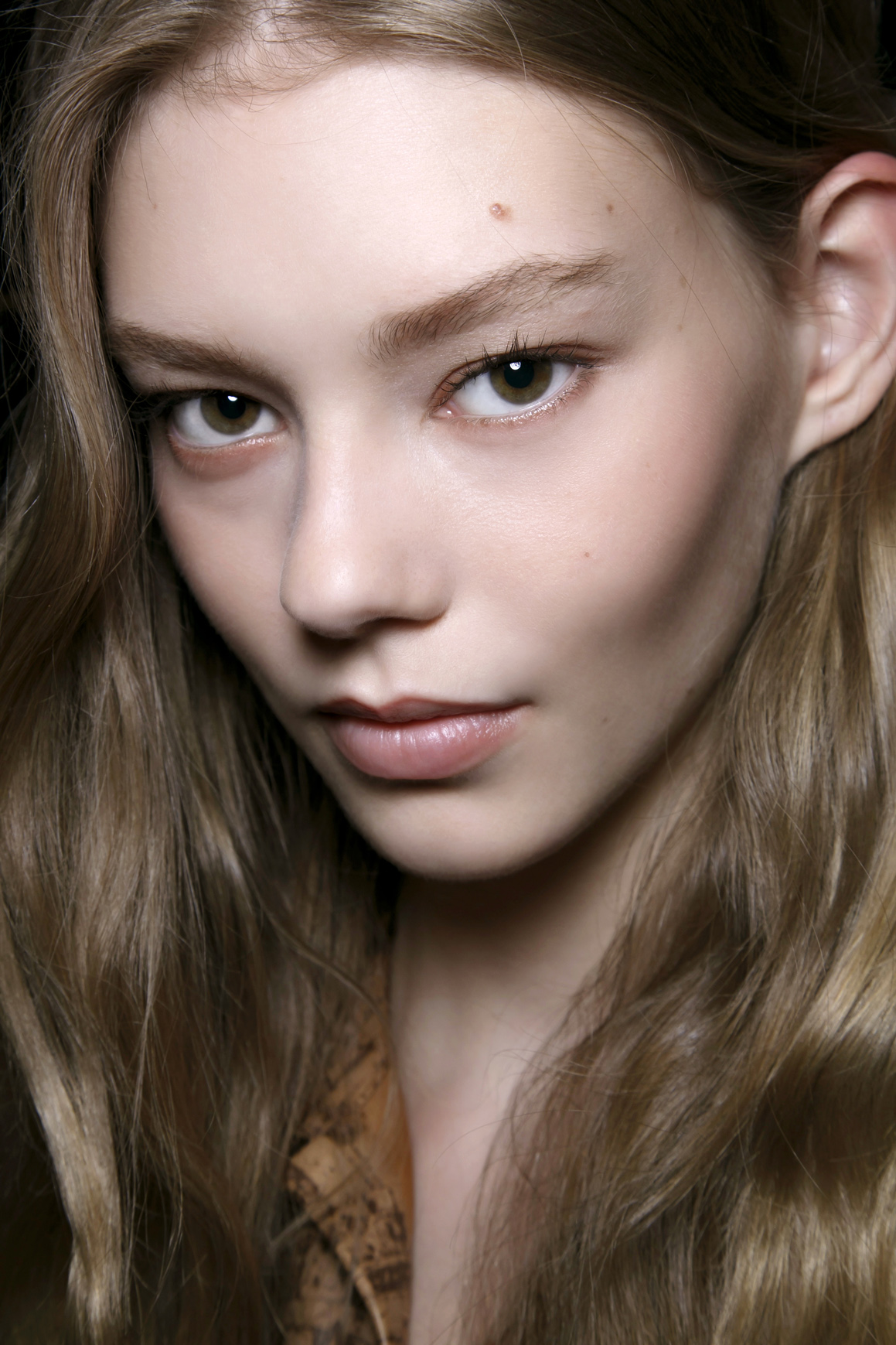 Annie Atkinson is the beauty maven behind the popular blog, She's In the Glow. Before diving headlong into her site, Annie worked in beauty marketing at Chanel Beauty & Fragrance and did fashion styling for Michael Kors. She started She's in the Glow as a way to document what inspires her most: all things beauty.
One of the most frequently asked questions on my beauty blog, She's in the Glow, is how to contour. The art of shading and virtually changing your face using light reflecting highlighters and deepening bronzing products just sounds overwhelming. The reason it's such a coveted skill is because it creates the illusion of a stronger jawline, more chiseled cheeks and a slimmer face. After watching a number of YouTube tutorials and speaking with a number of makeup artists, I've learned for myself just how easy this technique can be!
These are the super easy steps to getting the look:
1. After you've applied your skincare and foundation (Dolce & Gabbana The Foundation) all over your face and neck, dip your brush (Tom Ford Sculpting Brush) into your cream bronzer/ foundation (RMS Buriti Bronzer).
2. Swirl the brush on the back of your hand to take away some of the product and reduce the concentration.
3. Start in the center of the top of your hairline and begin to trace the letter E along the perimeter of your face down to your temple.
4. Suck in your cheeks to see exactly where your cheekbones are. Then, continue forming the letter E by sweeping the brush from your temple to just underneath the cheekbone (to hollow it out).
5. Go back along the underside of your cheekbone to the ear then down to your jawline. Finish the E by sweeping the brush just underneath the jawline. Use the brush to blend the bronzer down into the neck.
6. Repeat on the other side.
7. Now wipe off any remaining product onto a tissue and then dip the same brush into your cream highlighter (RMS Beauty Living Luminizer).
8. I love luminizer so I like to apply it down the center of the nose, on the cupid's bow, horizontally in the center of the forehead and on the eyelids.  I also like to create a C shape to highlight my eyes by applying luminizer just above the brow and continuing all the way to the temple and then finishing down under the eye just above the cheekbone.
9. Repeat on the other side.
10. Take a dry blush brush (Sonia Kashuk Domed Blusher Brush) or a Beauty Blender and go back over the E's and C's to really blend it into the skin.
11. To deepen this look, finish by using a bronzer brush (Sonia Kashuk Large Powder Brush) and going over the E with your bronzing powder (Guerlain Terracotta Bronzer) and the C with the highlighting powder (Revlon Highlighting Palette Rose Glow).
Image via Imaxtree 
More From She's In the Glow: 
Eye Mask Magic
How to Not Look Tired
La Vie en Rose