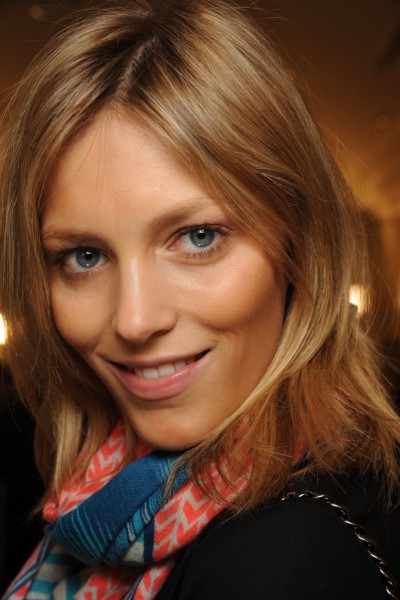 Photo: © Luca Cannionieri
Concealer can either be your best friend or your worst enemy. Choosing the wrong concealer color or texture can throw your entire makeup application off course, leaving you looking older than your time. Knowing how to pick the correct color and texture for your skin can ultimately enhance your overall appearance, and help you hide any beauty mishaps.
Here are some concealer myth busters to help you learn how to correctly use concealer to make your skin look healthy, fresh and flawless.
MYTH
My foundation can double as a concealer.
FACT
You should always use a separate concealer formulated specifically for the eye area for a few reasons including color and eye sensitivity. Not all foundations are ophthalmologist tested and can irritate the eye area if you are not careful. In terms of color, your foundation shade most likely will not cover under eye circles as that area of the face is a different color than the rest.
MYTH
I can use one concealer shade for both blemishes and under-eye circles.
FACT
You should have two different concealer shades to combat these two different issues. Acne, pimples, and various forms of breakouts are usually red in color, so a yellow-based concealer is perfect to conceal this issue. Use a cream-based concealer for a fuller coverage. Try MAC Studio Finish Concealer in the NC shade range (yellow undertones) with a concealer brush. Dab it directly to acne areas, pressing the product into the skin.
Under-eye circles typically have a grey or blue undertone to them. Try a pink or salmon-based concealer shade to knock out unwanted blue areas, but be careful to keep it only to the dark areas. If you try to place this shade elsewhere on the face, the color can appear orange. If you have oily or normal skin, try Eve Pearl Salmon Concealer Trio in A for Light/Medium or B for Tan/Dark. The trio will allow you to mix the perfect concealer shade, no matter the season. Dryer skin types should use Cover FX Camouflage Concealer. It has the same salmon undertones as with Eve Pearl, but the texture is more of a liquid; perfect for dryer skin and more mature skin types.
MYTH
I apply under eye concealer with my finger for full coverage.
FACT
Always use a concealer brush to apply concealer to the under-eye area. A brush will give you fuller coverage and allow you to conceal in the tiny inner corner of the eyes. The Sigma Beauty Concealer Brush in F70 is my brush of choice for both under eyes and blemishes.
As one of the web's largest beauty sites, DailyMakeover.com constantly receives products from beauty companies for editorial review. Please read our Editorial Ethics Pledge if you'd like to know how we select products to feature.


Makeup artist Victoria Stiles has had a long and exciting career in the beauty world. She started in the industry in 1999, working with MAC cosmetics, where she had the chance to create amazing stage makeup for artists like Cher and Missy Elliott. In 2004 she branched out on her own, creating a reputation for herself as a go-to beauty expert. Her work has appeared in national magazines like Real Simple and Women's Health. Follow Victoria on Twitter to learn more of her cool tips and tricks.