Whenever I write a new post, I always check back to see what you readers are saying. Recently I've been noticing a lot of you have been telling me your various hair color problems in the comments. In light of these cries for help, I've decided to create a new feature, Commenter Crisis, to address your color woes. First, up is commenter Wardeh.
I've been coloring my hair for the last 5 years and nothing's been working. When I go to the salon to do one color, it comes out something else. I've been trying medium brown with some highlights and it comes out orange. Salons are very expensive and I don't have the money to do it all the time so I need some tips for coloring my hair the way I want it.
-Wardeh
Hi Wardeh
There are some things that may be helpful in giving you the result you are looking for as well as leave a little cash in your pocket. When you color your hair at home with the medium brown shade, choose a brown shade that has the words ash or cool in the description – Medium Ash Brown. The ash will help neutralize the warm tones and keep your color from looking red.
As for the highlights, they are really difficult to do at home. I do have a video clip on my blog demonstrating at home highlights if you want to try it yourself. In most cases though I think you should go to the salon when you want them.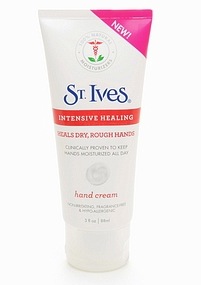 Here is the trick – go after you have done your own base color – it will save you a ton of cash and you will end up with a fab result. The colorist in the salon can add just a few or as many as you like. Be specific in your consultation with him or her to let them know your color has a tendency to turn red so he/she can choose the right products. Depending on your hairstyle, you may only need to go in for highlights every 3 or 4 months – not bad.
When you are maintaining your color at home, only apply the color to the new growth (roots) and don't get it on the highlights. My sister trained her husband to help and my mother has my sister help her (with a bottle of wine of course! Might as well make a party out of it!). My point is it may be easier with a friend but if you are deliberate in your application it can be very easy. As your color fades and changes in between services, give yourself an at home gloss. Apply one of the Clairol Natural Instincts Brass Free colors to your very damp hair. Leave it on for 3-5 minutes and rinse. It will leave your highlights shiny and well, brass free.
I hope you find these tips helpful! I'd love to hear how it works out – LMK – Jason
Any product I mention in HUEman Behavior is one that I've tested out myself and is in accordance with Daily Makeover's Editorial Ethics Pledge.