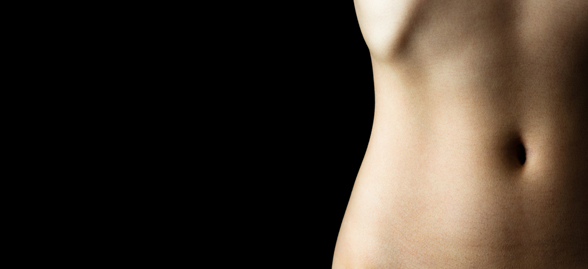 Oh, the mysterious world of colon cleansing. I first heard about colon hydrotherapy, or "colonics" as they are commonly known, from a variety of specials on E! or VH1 that documented the glamorous lives of celebrities and the many tricks they utilize in order to speed up their weight loss. Some use expensive trainers and nutritionists, some use liposuction, and some opt to suck the excess waste from their bodies with a series of tubes.
When I first signed up to do this procedure, I was nervous. After all, I would be exposing one of my most personal areas to a complete stranger (FYI: I'm the same guy who got Pejazzled a few months ago, so I'm not the shyest person on the planet). However, after meeting Rose Siano, the specialist at New York City's Suite Retreat, I was completely put at ease. Read about my experiences below, and even snag some great deals.
What You Need to Know Before You Go: 
Okay, so in case you aren't the sharpest tool in the shed or you can't operate the Google feature on your computer, I'll just clear one thing up: a colonic involves a tube that injects water into your colon that clears out any fecal matter that may be stored up. So, yeah. You're going to want to prepare appropriately.
If your diet is anything like mine (I hope for your sake it isn't), then it's characterized by late night meals, soda, caffeine and booze. In the days leading up to your appointment, keep these to a minimum. I made sure to drink a little bit more water than usual. Also, avoid dairy. Dairy makes you gassy, and will lead to an uncomfortable experience during your session. The last time you should eat before you go in should be about four hours before. I ate a light salad and avoided creamy dressings. It was impossible to resist the ranch, but I did.
Obviously, just make sure you've showered. I'm assuming this is a given, but I don't know. I've met some really gross people in my day who would probably forget to do this.
What I Learned About Colon Hydrotherapy:
Colon hydrotherapy is more than just a trendy way to get your weight loss process going. It's actually very beneficial to your body since it removes all of the negative toxins that may be infiltrating your system. Rose was telling me that she previously suffered from Irritable Bowel Syndrome and bouts of bronchitis prior to discovering the benefits of colonics. While she said that it has different results for everyone, releasing all of the toxins from your body can give you a great deal of energy and make you feel generally healthier.
Colonics also involve relaxation tools, like breathing exercises and aromatherapy. These all complement each other and form the total package. I think the breathing exercises were really beneficial to me, as I was able to take my mind off of the stressful day I just had — and even temporarily forget about where I was. I say temporarily, because I soon remembered I was naked in midtown with my legs propped up with Enya playing.
You need not worry about messiness or leakage. The process is clean and streamlined, especially at Suite Retreat, where Rose has been performing colonics since 1989. It is really not embarrassing or awkward. They have truly seen it at all, and really just want to work with each individual customer to guarantee their comfort. You can ask as many questions as you want, and once it gets going, you will find that it's really no big deal.
Who Should Have It Done:
I think it's something that everyone should try. I'm still not sure as to whether or not I would go again, but I'm glad that I did. It's exciting to feel like you're a completely new person and have a clean slate in terms of your health and diet. Of course, an added benefit is that you really can drop a few pounds quickly. Who doesn't want that?
What The Process Is Like:
I won't get too graphic here, but it's basically like this: enter the room, strip down and change into a hospital gown, wash off, lie on the table, insert tube into colon region, lie back, feel water rushing in and out of your system as it clears everything out, participate in aromatherapy and breathing techniques, feel water rushing in and out, get ready to sit up, rush to bathroom to make sure you are doing okay, wash up again, leave, go on with your day like nothing ever happened.
How Long Does It Take:
How Much Does It Cost:
Well, it varies from place to place, but like sushi, this is not an area to skimp. Luckily, Lifebooker has these fantastic deals for Beauty High readers:
$65 at Suite Retreat, New York City
$44 at Optimal Health, Los Angeles
$55 at Inner Awakening, San Francisco
Happy cleansing, kids!