Collagen has become a staple in the skincare industry to prevent aging. The naturally-occurring protein has been added to creams and cleansers to keep skin firm and even diminish wrinkles. Now the ingredient is making the rounds in hair products as well. Just like collagen plumps up the skin, it boosts the volume of hair. (The bad news? It's only a temporary change. The protein hasn't been proven to penetrate deep enough through the hair follicle to change the structure of strands.) Here are some of our favorite ways to give hair an instant boost.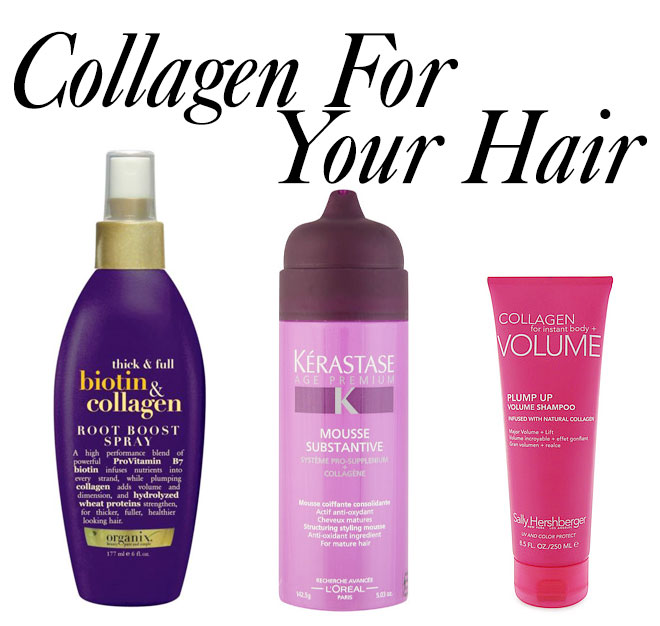 1. Sally Hershberger Plump Up Volume Collagen Shampoo and Conditioner ($8.99, ulta.com)
This shampoo and conditioner duo contains African baobab tree extract that repairs strands while collagen creates subtle volume.
2. Kérastase Paris Age Premium Mousse Substantive ($42, kerastase-usa.com)
This collagen-infused mousse adds density and flexibility. Plus, it doesn't weigh hair down like many other mousses do.
3. Organix Thick & Full Biotin & Collagen Root Boost Spray ($7.99, ulta.com)
This simple spray infused with vitamins and proteins does it all — adds volume, dimension and texture.
Read more: 10 Ways To Give Fine Hair Volume