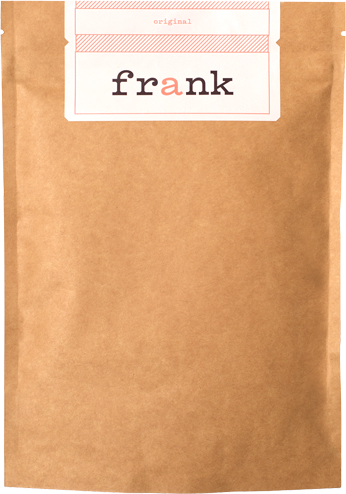 There's no denying that coffee is an integral part of our mornings (and afternoons and evenings…). The smell gets us out of bed, the caffeine gets us up and moving, and it turns out it's not that bad for us, either. Now coffee is about to play an even bigger role in our lives with the introduction of coffee scrubs.
Similar to a sugar scrub, a coffee scrub uses—what else?—coffee grounds to exfoliate the skin, while added oils help to moisturize. The coffee scent in these scrubs is so potent that it really helps to wake you up during your morning shower, and the grounds help to boost circulation, so cellulite is lessened over time. The only downside is that they're messy. Like, really messy. Once you've started applying the coffee scrub, you will look like you've just had a roll in the mud, and your shower will quickly fill with brown water. Just be sure to rinse it all out of your tub when you're finished, and you should be good.
Here are three coffee scrubs to get you started:
Frank Original Coffee Scrub ($14.95, frankbody.com)
This product literally feels like you're scooping coffee out of a brown paper bag. And, in reality, you kind of are, except there are added ingredients like brown sugar, sea salt, sweet almond oil and orange essence for a truly aromatic experience.
Juara Invigorating Coffee Scrub ($37, juaraskincare.com)
Gentle cleansing ingredients are added to the ground Indonesian coffee beans, so this scrub can take the place of your regular soap a few times a week. And there are no parabens or sulfates to speak of.
DIY Coconut Coffee Foot Scrub
For a relaxing foot (or all-over body) treatment, try this recipe from The Umstead Hotel and Spa:
1 cup virgin coconut oil
½ cup favorite ground coffee
1-2 tsp vanilla extract
Blend ingredients together. Prepare a tub of warm soapy water and soak feet for 10 minutes. While soaking, apply 1 teaspoon of the scrub to feet in a circular motion to exfoliate the dead skin away. Rinse feet in warm water and pat dry.
Read more: How to Become a Morning Person