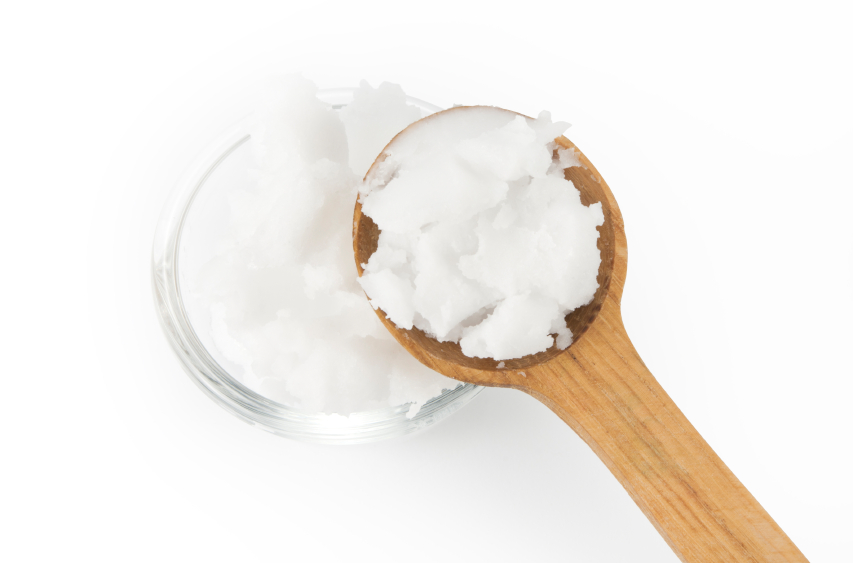 This do-all oil has been all over the news as of late, and it has been reported to be much more than just a food enhancer. Awhile back the gorgeous Miranda Kerr even said how much she loves the oil, using it to maintain shiny hair and flawless skin. You don't, however, need to consume it to reap the benefits of coconut oil, although it is good for you.
We know that coconut oil is a good alternative to other fatty oils because it contains "good" fat. Well there are also many other uses that don't involve consuming it. It is great for your body, inside and out. Here are 31 unconventional ways that coconut oil can be used:
Carry around a mini container to use for a lip moisturizer.
Spread a thin layer of coconut oil on cuts and burns to speed up the healing process.
Use a thin layer on the delicate tissue around your eyes to prevent wrinkles and sagging.
Rub a dime-sized amount of the oil on the ends of your hair to hydrate and tame frizz.
Use as a makeup remover.
A tiny bit under your arms can make a natural deodorant.
Instead of shaving cream, try using coconut oil.
This wonder oil can also be used to get gum out of your hair without having to cut it out.
 Swap out your current oil for coconut oil; it only takes a spoonful to hydrate your entire body.
For a super hair conditioner, apply to dry hair and leave on as long as possible, then shampoo for fantastic results.
Coconut oil is also a base for a at-home body scrub.
Massage it into nails and cuticles to help strengthen them.
It can be a natural sunscreen.
Rub on the inside of your nose to help with runny noses, allergies, and sore nostrils.
Try using it to clean your mascara brush.
Mix with baking soda for a facial scrub.
Use to reduce and help control eczema.
Wax at home? Use the oil to help prep your skin before and after use it to remove wax from skin.
It can smooth wrinkles and shirk pores.
Try this homemade soap.
The oil can help soothe burns.
After shaving, it can also help heal your skin without clogging pores.
Simply scoop out of the jar and apply to your body for a moisturizer.
Coconut oil and baking soda also make a great toothpaste.
Massage into fingertips to soothe and prevent hangnails.
Mix some with nutmeg and leave on your blemish for 10-15 minutes, then wash off.
For a deeper hair treatment, rub a tablespoon into scalp and work through ends of your hair. Put on a shower cap to prevent transfer onto your pillowcase overnight.
Use in place of massage oil.
Mix with oil of oregano and use at the first sight of a cold sore.
Use to help reduce the visibility and prevent stretch marks.
Brush on to eyelashes for an eyelash strengthener.
Since it is growing in popularity, it has become pretty readily available. Stop by your local Whole Foods, Trader Joes,Vitamin Shoppe or any other organic food store to pick up a jar of coconut oil. Just make sure when you are going out to purchase this do-all oil, look for "extra virgin." This means that it has not been hydrogenated, bleached, refined or deodorized.
Let us know if you have found any other beauty related uses for coconut oil in the comments below.
[Image via istock.com]