I'm obsessive compulsive about nail care. I have to have my nails painted at all times or else they either break or peel. But let's be honest. Who has the time and money to constantly have a manicure? Times are tough, and if I have an extra $10 I'm going to use it to get my lip waxed.
CND Nail Shellac can help! CND Nail Shellac is the first hybrid nail color that is 3-Free (doesn't contain Formaldehyde, Toluene or DBP) and gives your nails a gorgeous mirrored finish! The best part? It lasts for two weeks and there is zero dry time! How many times have you sat, slumped at the dryer in your nail salon for 20 minutes only to have them still be wet? Not with CND Shellac.
Choose from a gorgeous range of colors, from a delicate pink of Tutu to a va-va-VOOM of Dark Ruby. Or maybe you want a little slice of summer with Raspberry Parfait?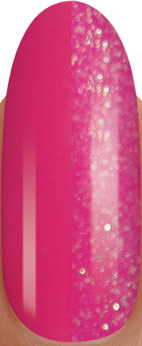 For more information on CND Shellac click
here
!