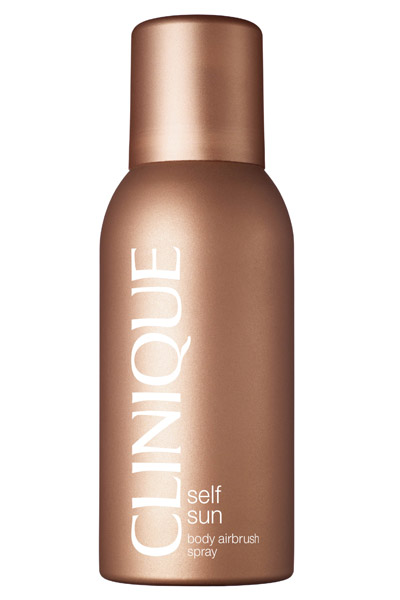 It's a simple fact that our skin tends to look better when it's got a golden, sunkissed glow. Get the bronzed look without baking in the harmful sun with this spray-on self tanner. It features a multi-angle spray that can help you get all the nooks, crannies and crevices on your body that other self tanners miss. The quick-absorbing formula is dry in just 5 minutes flat and your color will develop in as little as one hour. A vitamin E and aloe leaf juice infusion helps to provide antioxidant protection and soothe dry summer skin.
Price: $20
Where To Buy: clinique.com
As one of the web's largest beauty sites, DailyMakeover.com constantly receives products from beauty companies for editorial review. Please read our Editorial Ethics Pledge if you'd like to know how we select products to feature.