For anyone who has reaped the benefits of washing your hair with conditioner, only to love your smooth and silky hair afterwards, turns out you're not the only one. Hair care brands are catching on to this "trend" that's been around for quite a while now—especially for extra dry, thick, curly, coarse, or wavy hair. The fact is, over-shampooing your hair strips it of its natural oils from your scalp that are needed to keep your follicles in check. Your scalp may be overproducing oil to make up for the constant ambush of detergent, and sometimes even washing with a sulfate-free shampoo is still too drying for some. The answer lies in your conditioner—in these milder conditioners that won't really lather, still rinse off, and take all the grime off without taking your scalp's natural oils with it. The best part? You get to have hydrated, smooth, and often frizz-free hair without the grease machine firing up come day two. Here are a few cleansing conditioners made specifically to replace your "lather, rinse, repeat" routine.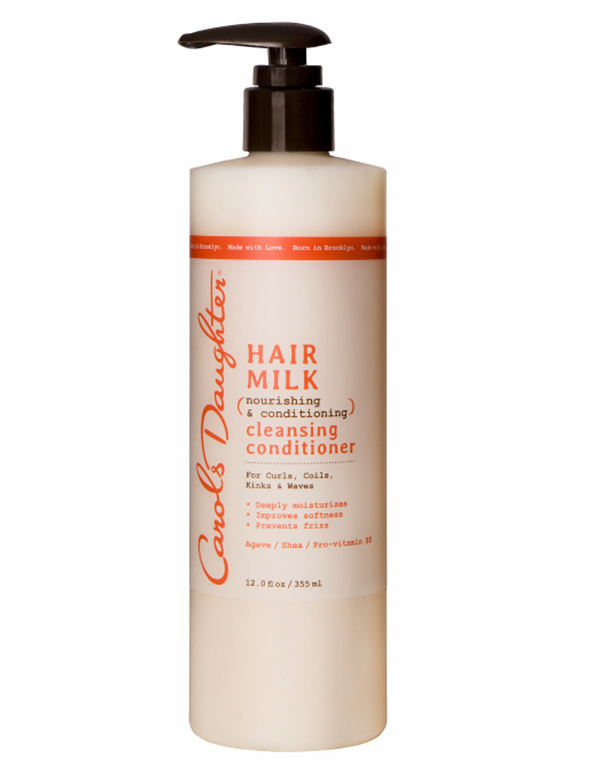 Carol's Daughter is a mainstay for curly and natural-textured hair, since it's chock full of nourishing ingredients and none of the harsh stuff. This Cleansing Conditioner is jam-packed with agave, biotin, shea butter, pro-vitamin B5, and vitamin E  for the ultimate conditioning cocktail that gently cleans your hair.
(Carol's Daughter Hair Milk, $12, Target)
MORE: 30 Days Without Shampoo: What Using A Cleansing Conditioner Can Do For Your Hair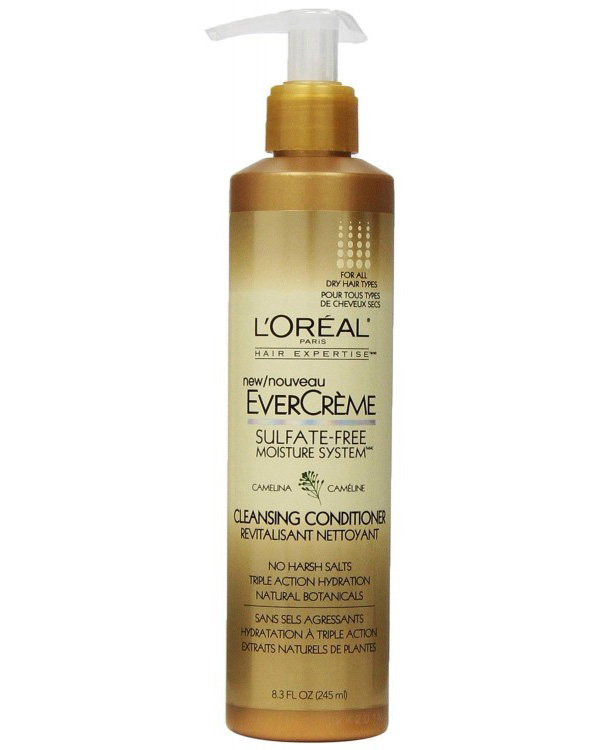 L'Oréal's Ever–whatever line (and there are many varieties: EverStrong, EverPure, EveryCurl, EverCréme…) is one of those drugstore products you'll probably see in everyone's bathroom. Why? They are so affordable and easy to find, and they work really well. Sans sulfates and harsh ingredients, as they all are, this cleansing conditioner gets down to business, keeping your hair gently clean while maintaining moisture levels for the best frizz-free hair you've had since… well, before this cleansing conditioner.
(L'Oréal EverCréme Cleansing Conditioner, $5.94, Ulta)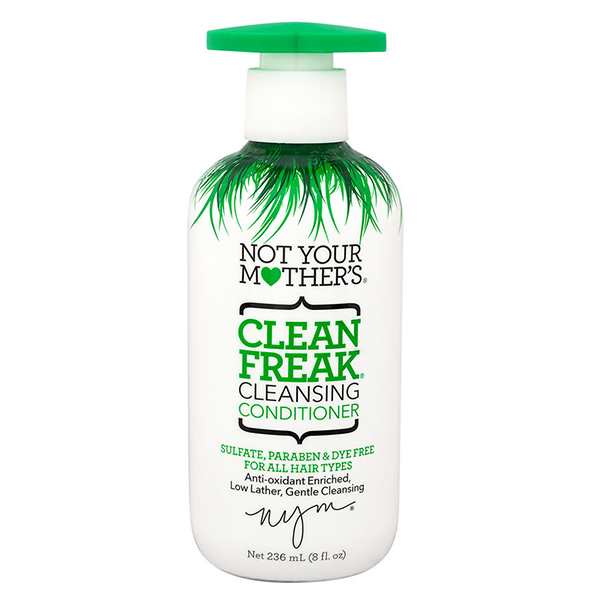 Not You Mother's products generally take a no-fuss approach to hair product, this one notwithstanding. It's a natural and botanical spin on the cleansing conditioner. With raspberry extract, raspberry seed oil, wild water mint extract, and quinoa protein, what sounds like a delightful fruit salad is actually a delightful gentle and conditioning way to clean and hydrate your hair.
(Not Your Mother's Clean Freak Cleansing Conditioner, $8, NYMbrands.com)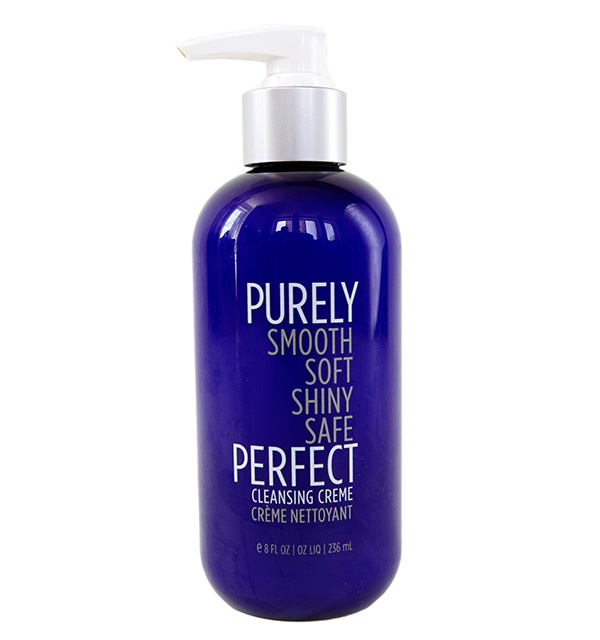 A product from hair-minstrels, Hairstory, the Purely Perfect Cleansing Creme is one you might be familiar with. A botanical blend of aloe, essential oils, and ZERO detergents or silicones, this fresh-smelling cream may not lather, but it packs a cleansing punch that leaves your hair soft and silky. You can't even over-do it with this cream if you used it every day. It's that mild.
(Purely Perfect Cleansing Cream, $40, purelyperfectproducts.com)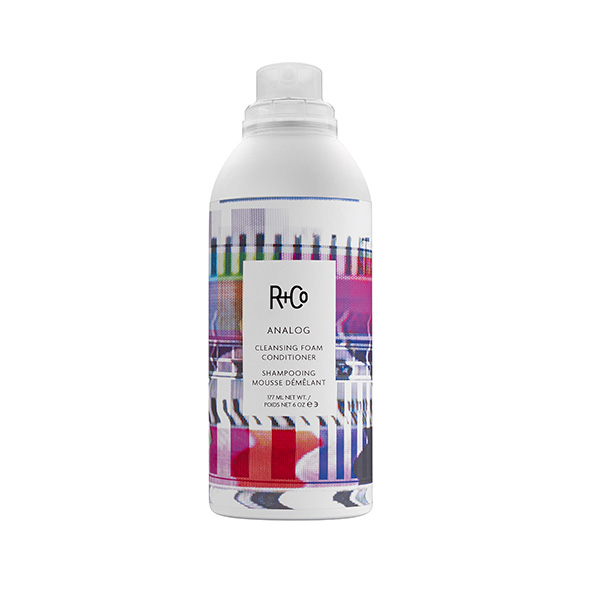 You may have heard of R+Co's Analog Cleansing Foam Conditioner from us before, but it definitely deserves a spot on this list, especially for those of you with fine or short hair. This is the perfect cleanser for when you want hydrated hair without sacrificing volume. The foam consistency makes it so you can't really over-do it with the application, since it's so light and it rinses clean while your hair remains soft and moisturized.
(R+Co Analog Cleansing Foam Conditioner, $29, RandCo.com)
MORE: A Conditioner In The Form of A Mousse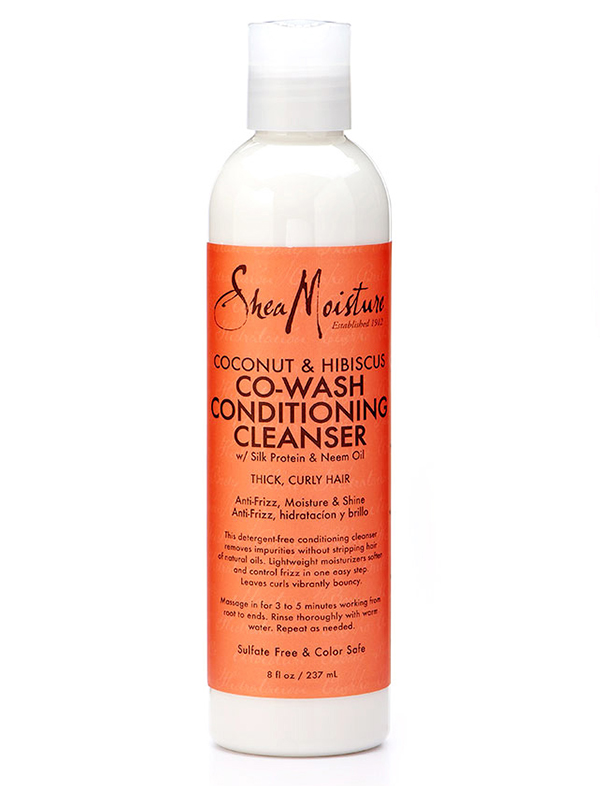 Shea Moisture is another natural-texture-friendly hair care line, offering their Coconut & Hibiscus Co-Wash Cleanser. With coconut oil as its main hydration ingredient, silk protein and neem oil soften and smooth your hair. Curls (if you have them) are left smooth and coiled just how you want them to be—not weighted down by heavy silicones or other conditioners.
(Shea Moisture Coconut & Hibiscus Co-Wash Conditioning Cleanser, $11.99, Target)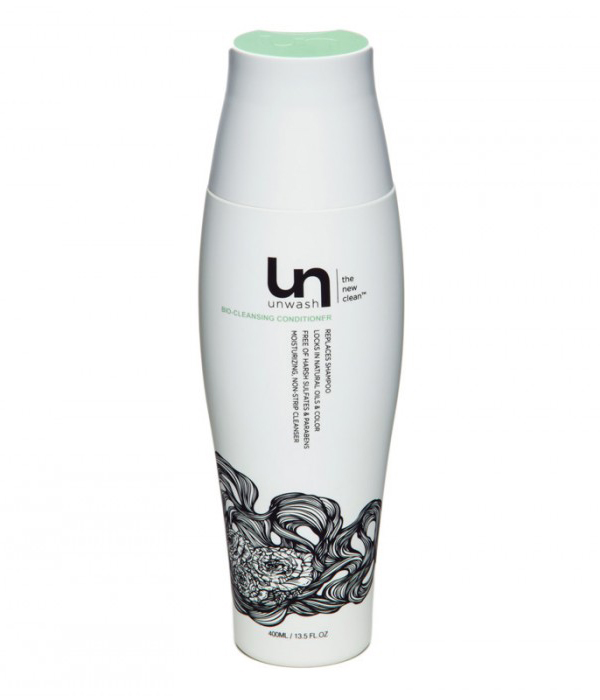 Unwash speaks for itself by the brand, offering a small line of detergent-free ways to clean and condition your hair. Their bio-cleansing conditioner is the first step in de-griming your hair. It uses negative ions in the formula to attract dirt to itself as it rinses clean without stripping your natural oils.
(Unwash Bio-Cleaning Conditioner, $33, Haircareusa.com)