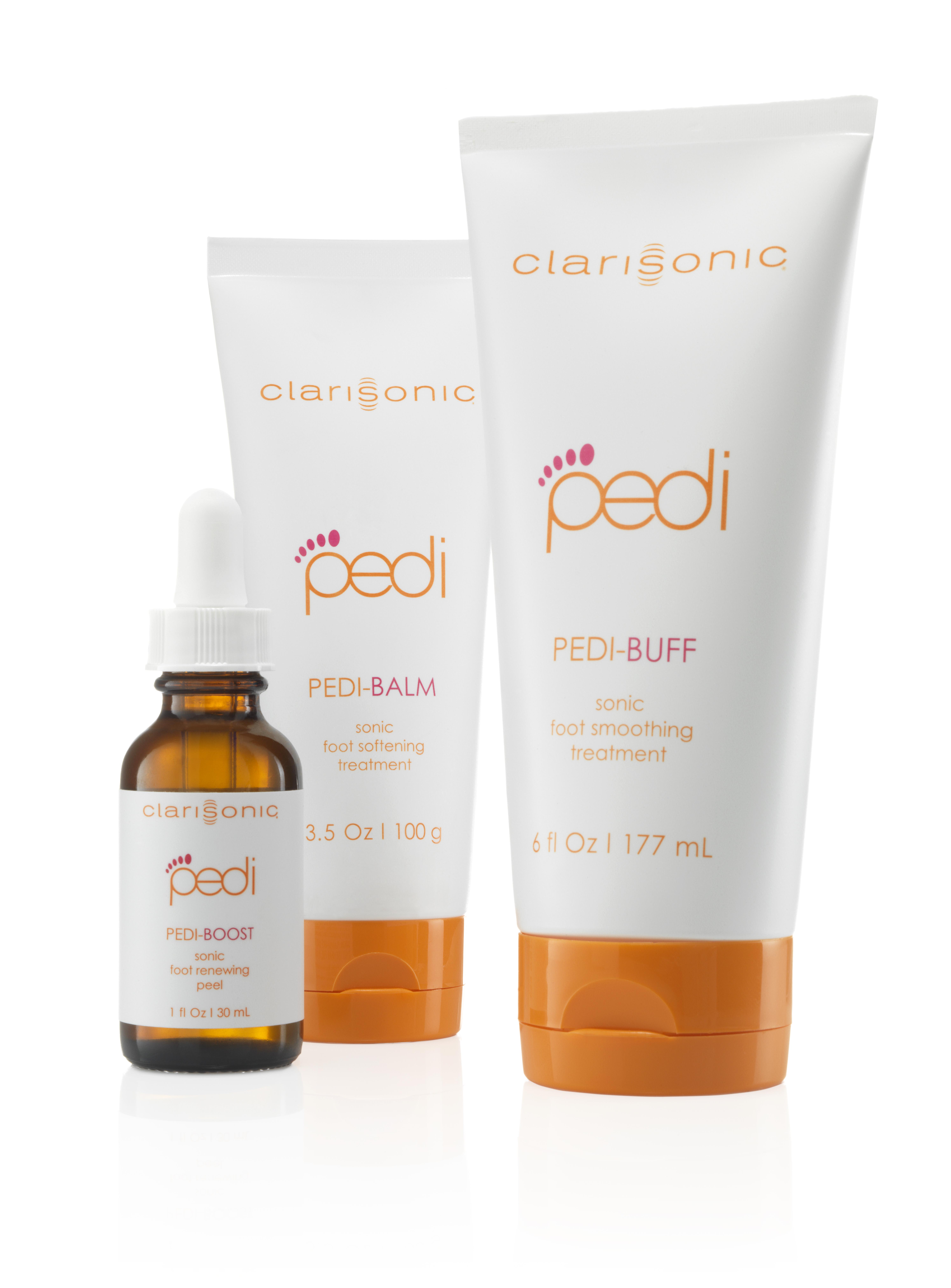 At Beauty High we constantly have new products crossing our desks and are always on the hunt for the next best thing. "The One Thing" is our way of sharing with you that must-have product that you need to introduce to your lives right now, whether it's from a drugstore or a department store.
A great pedicure doesn't just polish our toes. A great pedi should also involve some major massaging for your feet and skin soothing ingredients, as we depend on your feet to (literally) get us from point A to point B. At the end of the day, our feet are tired, maybe even swollen, and occasionally dry. The only thing that ruins a pretty pedicure more than smudged polish is untreated feet. Our feet need some loving, and Clarisonic, the brilliant brand behind the sonic cleansing brushes, is coming to our rescue with a brand new care package simply called Pedi.
What Makes It Different:
By fully targeting our problem areas caused by footwear, Pedi sonic device has a smoothing disc that gently pumices away hardened skin. Its Buffing Brush Head gives thorough exfoliation, and you can also determine the speed with the push of a button.
Pedi is a full-fledged intensive system that also comes with Buffing, Balm and Renewing Peel treatments for both your regular and weekly use.
The treatments themselves contain great ingredients that blend together lactic acid, apricot seed, honey and glycolic acid to smooth feet once and for all.
Studies have shown a four week span of increased smoothness on the baseline of the foot after continued use.
Why It's The One Thing:
This system curated by Clarisonic isn't just about getting rid of dry, rough feet for the time being. It's really made to get to the bottom of callused feet, and it does so in an impressive manner that's delicate, yet noticeable. This is just what you'll need for in between pedicure visits and it's also the safest tool for feet on the market.
Where to Buy: Pedi by Clarisonic Pedi Sonic Foot Transformation System for $175.00 at QVC.com