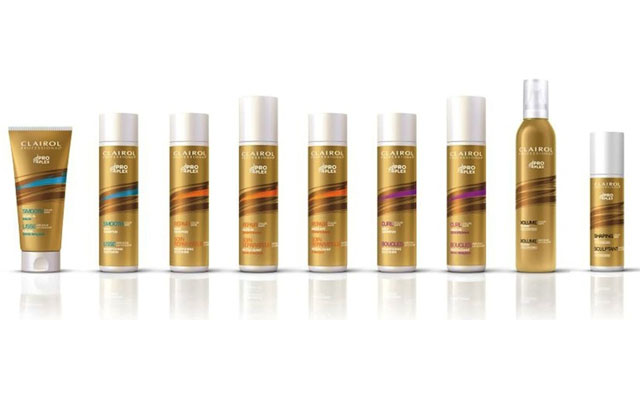 Clairol Professional, known for their prowess in color for years, is launching a brand new hair care and styling line to provide products that are color safe yet also affordable. The launch is complete with three different collections: Repair, Smooth and Curl and two separate styling products: Volume Mousse and Shaping Gel.
As hair color continues to grow in popularity, the needs for protecting our hair and strengthening our colored hair also grows. "Consumers have long yearned for professional, yet simple solutions for their color-treated hair needs. We designed Clairol Professional's new Care and Styling collection with that in mind, starting with nine products that address all hair types and needs." said Reuben Carranza, North America CEO, P&G Salon Professional.
In line with the new launch, the brand has brought on board Torsten Witte, a celebrity hairstylist as the face of the line. "A personal favorite of mine is the Repair Care line, because it leaves hair shiny and easy to comb, making any hairstyle I envision easier to create," Witte said.
The launch of these new products makes Clairol Professional a complete range (of color, care and styling) and you can't forget that it's actually drugstore prices.
We are often the first to admit that we color our hair at home between salon visits — you have to when you're this addicted to color — and Clairol is definitely one of our go-to's. We're excited to see how their care and styling lines measure up to their color line.