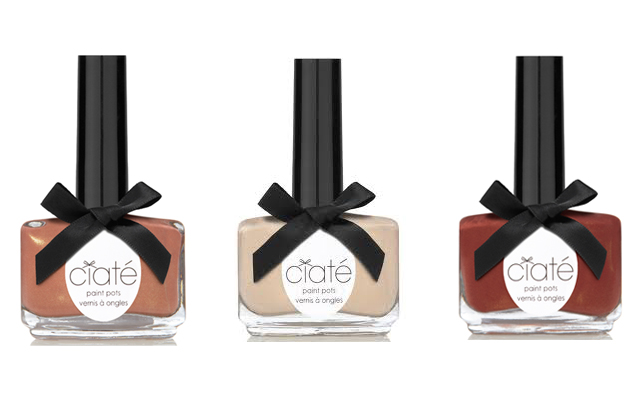 With all great work, comes a steady foundation. Whether it be an actual piece of work, such as building a house, or an everyday occurrence such as applying makeup, a foundation is always the way to begin in order to make sure one has a subject made to last. With this said, Ciate Nails has come up with a line that embraces the natural tones of everyone's skin, no matter what shade you are. The "Complexion Collection" is said to match and elongate nails with it's modern, yet subtle shades of polish, that range anywhere from a resemblance of "Butterscotch" to "Pecan Pie."
While these lacquers sound quite delicious, they are created in order for users to treat their nail polish like a foundation, because what goes on your nails is just as important as what goes on your face. Embracing your natural skin color and mimicking it on your nails allows you to make the illusion of having longer nails.
The polishes will be priced at $15, and will come in five different, natural shades available at Nordstrom stores and online. Charlotte Knight, founder and Creative Director of Ciate, states "nude nail polish has ousted light pink from its reign of ubiquity and is now a chic staple."
Tell us what you think about the new Complexion Collection and what Charlotte has to say about the has-been "it" color of pink in the comment section below!