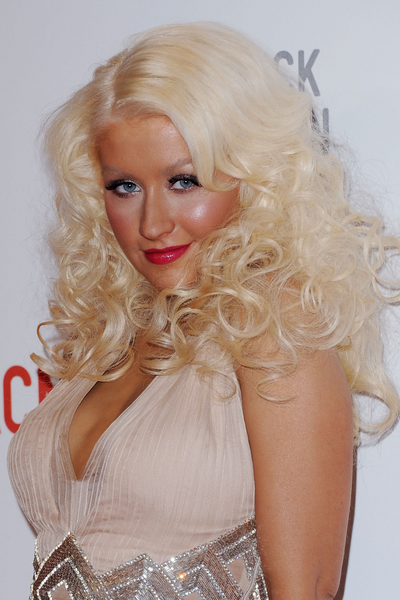 Photo: © Jon Kopaloff/Getty Images
Christina Aguilera "detests" going to the gym. The newly-single singer, who has a two-year-old son Max with estranged husband Jordan Bratman, says she only exercises to help her mind feel good, and doesn't like to deprive herself when it comes to food.
She explained, "I've never been really good at staying in shape! I'm not one
of those people who likes buckling down and loves a workout. I detest
exercising – I really don't like it at all. But I do it because it helps me
feel good and helps my mind feel good. I'll lift a few weights, do some
cardio and a little bit of boxing."
The singer further explained, "I don't like deprivation, I will say that. So I definitely like to treat myself. Life is definitely too short to deprive myself too often."
The 'Beautiful' hitmaker also admitted she didn't find it hard to feel sexy
after the birth of her son, as she developed a new-found confidence within
herself. Aguilera told LOOK magazine, "It was easy for me to feel sexy after having Max. I felt there was a newly found confidence within myself and my body that
I didn't have before. There have been a few changes, but it's like getting older. I really find nothing wrong with getting older, because with it I think you learn certain
lessons."

Try on Christina Aguilera's hairstyles in the Makeover Studio!