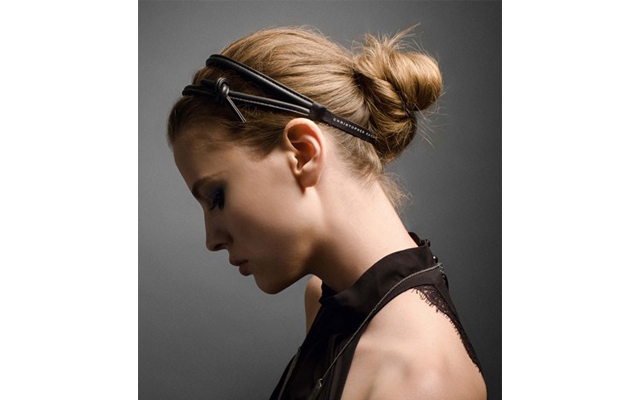 Christopher Kane, the Scottish fashion designer who made a name for himself by creating gorgeous pieces with bold prints has created a knotted faux-leather headband for TIGI. The two have worked together on shows since 2009, and Kane told Vogue UK that "TIGI suggested it [making an accessory] and I thought it would be nice to do..TIGI is all about being creative and I really like that. I also admire that it is a family brand like my own."
Kane also mentioned that while he has designed accessories before, he has never taken them to market. This one though will be available from selected salons with the purchase of two Catwalk by TIGI products from mid-September (during London Fashion Week) while supplies last.
However, Kane wanted to make it clear that this design wasn't just for the younger fashion fans. "I don't like to pigeonhole people – the headband would look great on a teenager through to an older lady. It's all about wearing it with your individual style," he said.
We're loving the simplicity of the knotted headband. Will you be tracking one down in September?