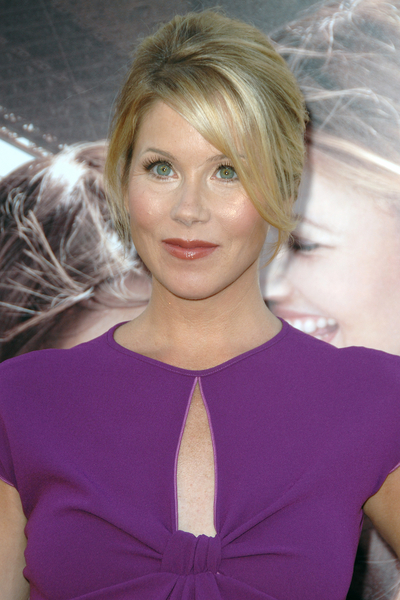 Photo: © RD/Scott Kirkland/Retna Digital
Christina Applegate has designed a necklace to raise money for charity.
The actress–who has successfully fought breast cancer–has teamed up jewelry designer Alex Woo to create a new pendant in honor of Breast Cancer Awareness month, with the proceeds going to her Right Action for Women foundation.
Christina–who is pregnant with her first child–said, "This piece reminds me so much of the roses I made out of ribbons for my friends and family while in the hospital. I am so grateful to Alex for creating such a beautiful piece to benefit Right Action for Women. Proceeds from the necklace will help women at high risk for breast cancer get the screenings and testing they need to beat this disease."
The tree and branches within the pendant come in either gold and silver and represent balance, peace, harmony and the curves of a woman, while the seven leaves are designed to signify each day of the week, reminding women to live everyday to the fullest.
The necklace can be purchased from alexwoo.com.

Try on Christina Applegate's hairstyles in the Makeover Studio!