We've always been big fans of Chrissy Teigen's hair—especially when it comes to her perfect ombré. Our love was tested Sunday night, however, when the supermodel stepped out with blunt bangs.
While we usually love blunt bangs, there was something just not right (or flattering) about this particular look on Chrissy. Thankfully, it was a very temporary look, which Chrissy proved with this photo on Instagram:
What do you think of the temporary makeover?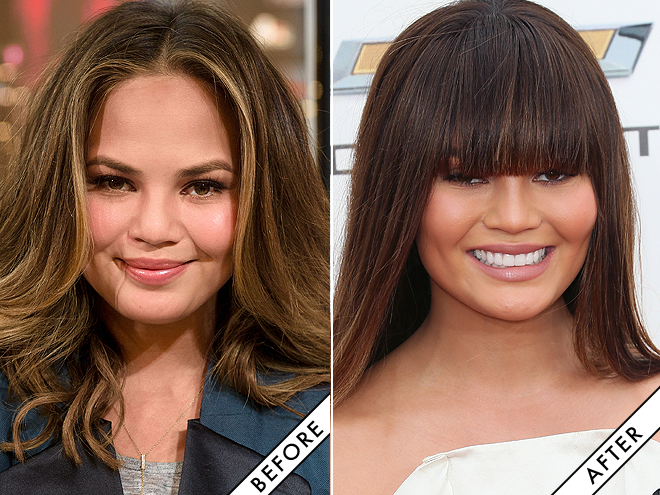 Read more: The Best Blunt Bangs