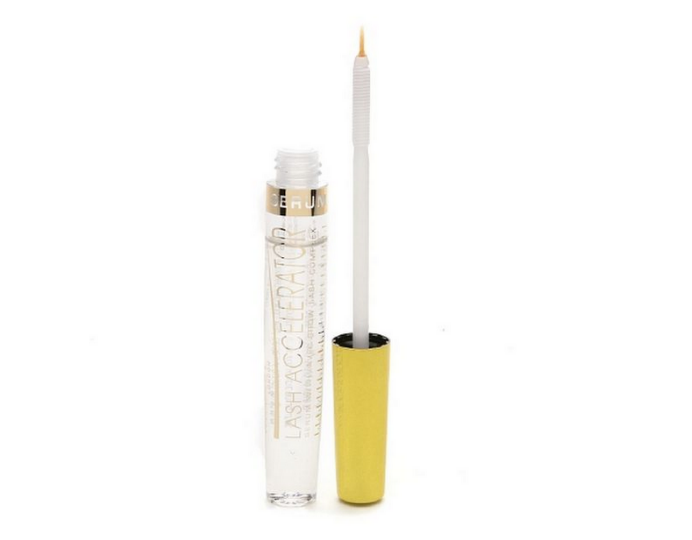 There's nothing we love more than beauty on a budget, especially when the product is actually worth way more than the price tag. "Cheap Trick" is our way of sharing our favorite wallet-friendly finds with the beauty world, so you can look great and have money to spend on more important things (like brunch with the girls).
We're all in favor of false lashes when the occasion calls for them, but on a daily basis we much prefer to just stick to the basics. Finding a mascara that's right for you is the most important aspect for wow-factor lashes, but we'll take any help we can get in this department. When we found the Rimmel Lash Accelerator Serum, we knew we'd hit the nail on the head.
Not only does the lash accelerator work on your eyelashes, but it also thickens up your eyebrows – perfect timing for the bold brows trend we're seeing everywhere. Acting in the way a conditioner does on your hair, the serum conditions your lashes and eyebrows to support healthy growth, and after about 30 days of use you'll see some dramatic results. You can use it under mascara or go au naturale with your new lush lashes. Any way you cut it, you'll have major lashes with a minimal price tag.
Where to Buy: Rimmel Lash Accelerator Serum With Growth-Lash Complex, $8.53, Drugstore.com