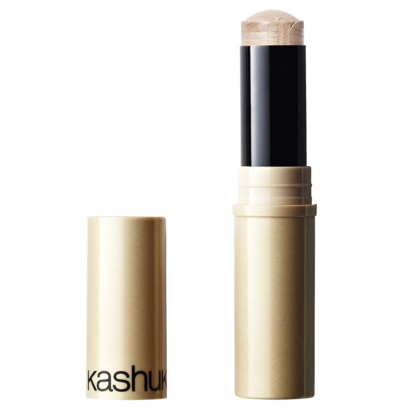 There's nothing we love more than beauty on a budget, especially when the product is actually worth way more than the price tag. "Cheap Trick" is our way of sharing our favorite wallet-friendly finds with the beauty world, so you can look great and have money to spend on more important things (like brunch with the girls).
When done properly, highlighting your face can make you look like you got a full eight hours of sleep and you're fresh-faced for spring. While contouring your cheekbones to highlight the apples is a huge makeup trend for spring, the darker contour color you use is equally as important as the highlighting color that you use. Applied in tandem, you can sculpt your face and highlight areas that need a pick-me-up to give yourself a strong yet feminine look that photographs well.
Understanding the importance of highlighting means that when we come across a product that does the legwork for us, we get really excited. The Sonia Kashuk Chic Luminosity Highlighter Stick is our dream highlighter product. Unlike some highlighting sticks that can be too thin or too thick in diameter, this one is the ideal size to get the job done. It's creamy so it goes on smooth, and has just a hint of shimmer, unlike some products that make you look like your body glitter-filled makeup bag from 4th grade exploded onto your face one morning. We love this stick because unlike the powder products, we can easily throw this into our travel bag, it can be used on the face as a highlighter and on the eyelid as a shadow. All in all, we're sold – and for only $10.99.
Where to Buy: Sonia Kashuk Chic Luminosity Highlighter Stick, $10.99, Target.com