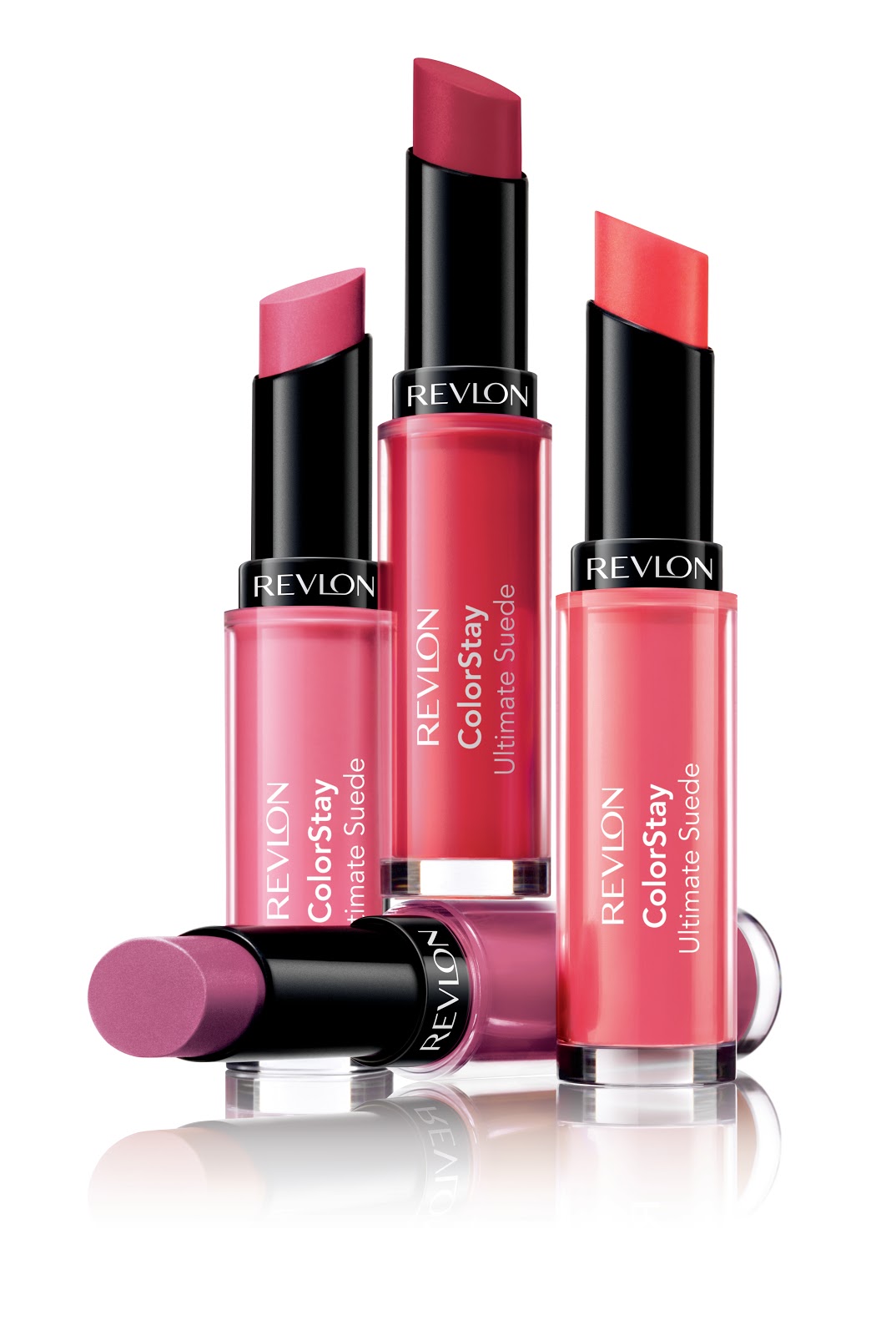 There's nothing we love more than beauty on a budget, especially when the product is actually worth way more than the price tag. "Cheap Trick" is our way of sharing our favorite wallet-friendly finds with the beauty world, so you can look great and have money to spend on more important things (like brunch with the girls).
In the drugstore jungle, "long-lasting" often means Sahara level-drying, with some lipsticks parching enough to require lip balm application before, after and during wear, which ironically manages to get rid of lipstick in its own special way. While there are abundant short-lived lip options, who wants to pay even one dollar for something that'll come off after one coffee? With one million other things to do and a life to live, we've got more to worry about than whether our lipstick can make it through the day  (like if we can even make it through the day).
Thankfully, we've found a player that's just about ended the game: Revlon Colorstay Ultimate Suede lipstick lasts for a solid six hours, with a light texture that manages to avoid dehydrating our mouths beyond recognition. The color range offers something for every skin tone, from the trendy hot pink Muse to the unintimidating, gateway-red Couture. We're especially loving Backstage (who can say no to the majesty that is Olivia Wilde wearing it in these Revlon ads), a standout for its slightly '90s-esque plummy-brick hue and go-anywhere, do-anything sheerness.
While bold lip color can sometimes go diva and demand all the attention, Colorstay's "suede" finish toes the line between matte and satin: the color's present, but plays well with others. It's a good thing, too, because it'll stay with you from noon to nighttime, and through all the looks in between. Using our trusty cost divided by wear (time) formula, that comes out to about a dollar an hour; if you want to put a price on lipstick happiness, look no further.
Where to buy: Revlon Colorstay Ultimate Suede lipstick, $7.99, drugstore.com.
More From Beauty High:
The Lipstick Queen's Poppy King Teaches Us How to Get Our Lipstick to Stay Put
Instagram Insta-Glam: Coral Lipstick
The Ultimate Guide to Finding Your Perfect Red Lipstick