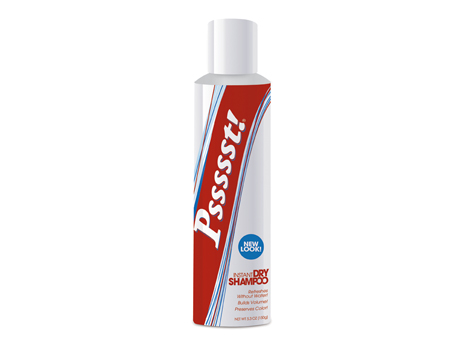 There's nothing we love more than beauty on a budget, especially when the product is actually worth way more than the price tag. "Cheap Trick" is our way of sharing our favorite wallet-friendly finds with the beauty world, so you can look great and have money to spend on more important things (like brunch with the girls).
Leading a busy schedule and always on the go, the last thing we want to do is get up extra early every morning to wash and style our hair. Not only is it time consuming but it can also be damaging – leading to more breakage and dry hair. We've all discussed how much we love dry shampoo so it's no surprise that we use it all the time, but that means we need something affordable.
That's why we love Psssssst Instant Spray Shampoo – it's been around for years and is just as good as the more expensive brands. It absorbs oil so you can go an extra day (or two) between washes and instantly adds lift to flat hair. Just spray it on your roots, let it dry, and brush it through. If you haven't tried dry shampoo yet, this one is a must because it only costs a few bucks for the smaller can at your local drugstore and will save your hair from damage since you won't have to blow dry and style every morning.
Where to buy: All major drugstores and online here for $6.99.