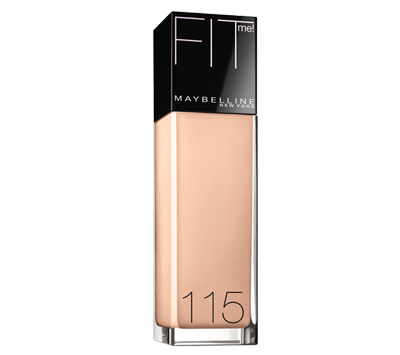 There's nothing we love more than beauty on a budget, especially when the product is actually worth way more than the price tag. "Cheap Trick" is our way of sharing our favorite wallet-friendly finds with the beauty world, so you can look great and have money to spend on more important things (like brunch with the girls). 
It's hard finding the perfect foundation that matches your skin tone, looks good all day, and doesn't feel like you're caking on product. Some of the best formulas can be a bit pricey and those endless products at the drugstore may turn you away from foundation all together. But when we came across Maybelline Fit Me! foundation, it was a godsend for only $7.99.
For those of you that don't want a face full of makeup, this is the perfect product because it's lightweight and breathable, allowing your skin to breathe. It gives a natural coverage with a translucent base so you can get that fresh face look without spending a lot. Plus it has SPF so you're protected even on those cloudy days when you forget to put on additional coverage. Plus, you can easily find the right shade for you since it comes in 18 shades. For a flawless finish that lasts all day, you can add the Fit Me! powder in the same shade.
Where to buy: All major drugstores like CVS, Duane Reade, etc. and online here for $7.99.