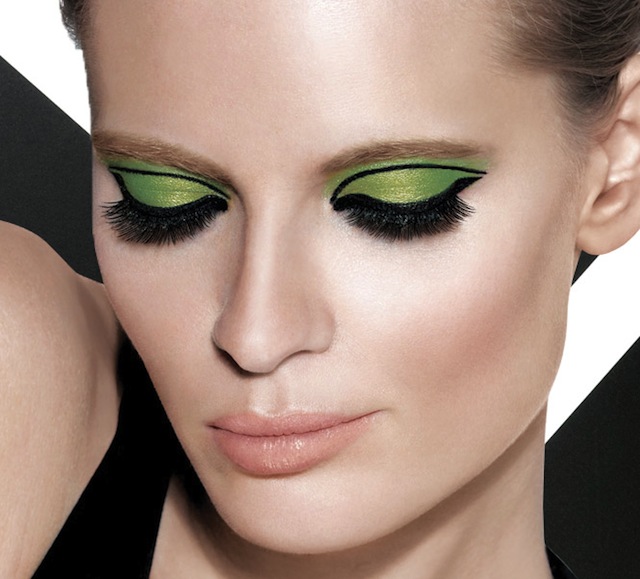 There's nothing we love more than beauty on a budget, especially when the product is actually worth way more than the price tag. "Cheap Trick" is our way of sharing our favorite wallet-friendly finds with the beauty world, so you can look great and have money to spend on more important things (like brunch with the girls).
Finding an eyeliner that helps to assist us in getting that perfect cat eye, is no easy feat. Most of us aren't blessed with a steady hand – and while the cat eye is one of the most lust-worthy beauty looks, it's not an easy one to master. Getting the exact flick of your wrist just right tends to be key, along with the right width of the line. So, finding a product that helps to simplify these steps is something that we never take for granted, and learn to stock up on.
Maybelline's latest liner, the Eye Studio Master Duo Liner, does just this. The dual-sided tip is designed to give you either a smaller, more precise line or a fun, mod line depending on which way you angle the brush. Plus, the glossy formula glides on easily (and doesn't smudge). The thinner tip also helps when you're drawing a cat eye for an easier "flick" and then can be traced back over and filled in with the thicker side. Like we said earlier, anything that can make this beauty look easier, is a must-have!
Where to buy: Maybelline Eye Studio Master Duo Liner, $6.99, target.com