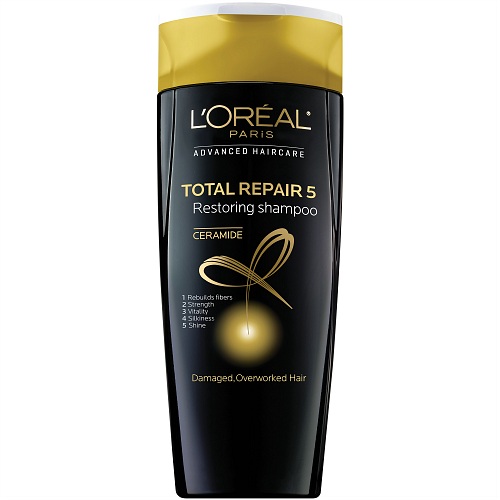 There's nothing we love more than beauty on a budget, especially when the product is actually worth way more than the price tag. "Cheap Trick" is our way of sharing our favorite wallet-friendly finds with the beauty world, so you can look great and have money to spend on more important things (like brunch with the girls).
Ultimately, we all just want gorgeous, flowing, beautiful hair, right? Between the heat styling and the sun damage, our hair gets dried out and dull practically before we can even call our stylist to book an appointment. In the summer especially, when we're putting our hair through everything from salt water to sand, our strands need some extra TLC. We love natural beach waves, but the salt drying out our hair only looks good for so long before people start wondering why the situation wasn't addressed with a deep conditioning treatment. So, considering the attention our hair needs, we get extra excited when we can take care of the issue all at once in the shower.
L'Oreal Total Repair 5 Restoring Shampoo and Conditioner is beyond hard working. If you have over processed, dry and damaged hair, this shampoo and conditioner duo is for you. After one week of use, results are visible and your hair won't build up a tolerance to the formula. Often times, other products tend to temporarily moisturize and remedy the hair, but this one continues to nourish hair use after use. According to L'Oreal, the five visible signs of damaged hair are  "split ends, weakness, roughness, dullness and dehydration."  This shampoo and conditioner team conquers all five. Also known for lasting transformation, the formula in the shampoo and conditioner stays true to its claim to provide smooth, shiny and soft hair  that will leave you satisfied.
Where to buy: L'Oreal Total Repair 5 Shampoo and Conditioner, $4.99, Drugstore.com

More Drugstore Steals From Beauty High:
10 Under $10: Travel-Size Essentials For Summer Vacation
Splurge vs. Steal: Luxe Lashes For Every Occasion
The Best Sea Salt Sprays For Beach Hair This Summer