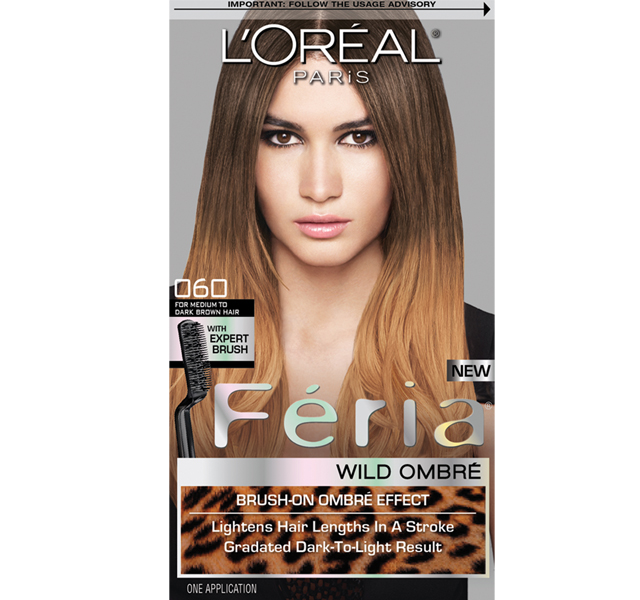 There's nothing we love more than beauty on a budget, especially when the product is actually worth way more than the price tag. "Cheap Trick" is our way of sharing our favorite wallet-friendly finds with the beauty world, so you can look great and have money to spend on more important things (like brunch with the girls).
You've seen the look from celebrity manes to the runway to your local sidewalk: ombre hair is everywhere. With two-tone hair color (called "dip dye" across the pond) all the rage, you get inspired to try it…until you call your local salon to get the price and gracefully-but-swiftly decline. It's a great trend, but do you really want to spend that kind of bank on it?
Actually, now you don't have to empty your checking account for the look. Next month, L'Oreal Paris is launching Wild Ombre, an at-home hair color kit that uses a three-part lightening technology that can help you achieve a dip-dyed look all by yourself, even – get this – if you have natural or color-treated hair. The key is a patented brush, which allows you to deliver as little or as much ombre as you like. Kind of genius, right?
The kits come in three shades (light to medium blonde, dark blonde to light brown, and medium to dark brown) and will retail for $12.99. Try the trend for the price of two fancy coffees? Ole, ombre! Count us in!
Where to buy: L'Oreal Paris Wild Ombre at-home hair color kits, $12.99, available via drugstores, big box retailers and the L'OrealParis website starting February 2013.