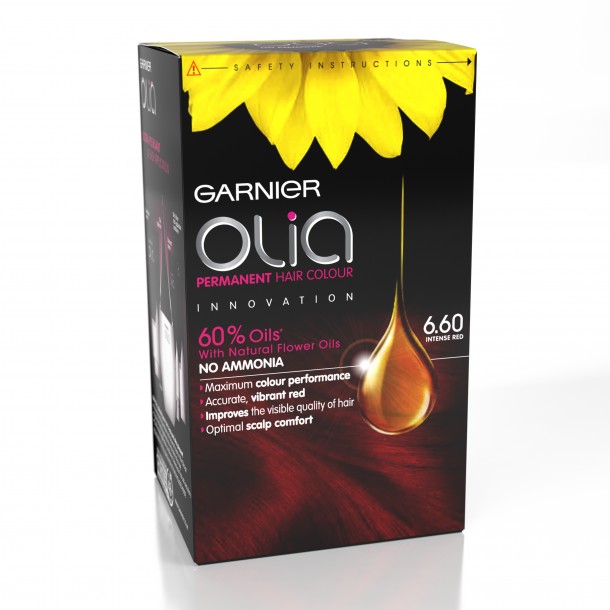 There's nothing we love more than beauty on a budget, especially when the product is actually worth way more than the price tag. "Cheap Trick" is our way of sharing our favorite wallet-friendly finds with the beauty world, so you can look great and have money to spend on more important things (like brunch with the girls).
You will hardly come across an adolescent girl who has "virgin" hair anymore, but you'll rarely be able to guess the dyed girls from the naturally born-and-bred ones. There are exceptions of course (platinum and pink hair will never be mistaken for natural) but the rise of hair dyes that are ammonia-free or packed with ingredients to give you healthy hair as you dye has become so commonplace that the fear of frying our strands is practically obsolete.
Garnier has recently released a new line of permanent hair color called Olia, which is "oil powered." The product uses a 60 percent oil blend of natural flower oils (rather than be a water-based dye) to help naturally restore your hair while achieving the maximum color that you desire. The technology works (without ammonia) to give you long-lasting color and dimension, offering a variety of 24 different shades from black to blonde. Plus, the soft floral scent is a huge perk when it comes to at-home dye – no one wants to stink up their entire kitchen with a bottle dye kit, and this lighter scent definitely helps.
Where to buy: Garnier Olia Oil Powered Permanent Color, $9, Walmart.com