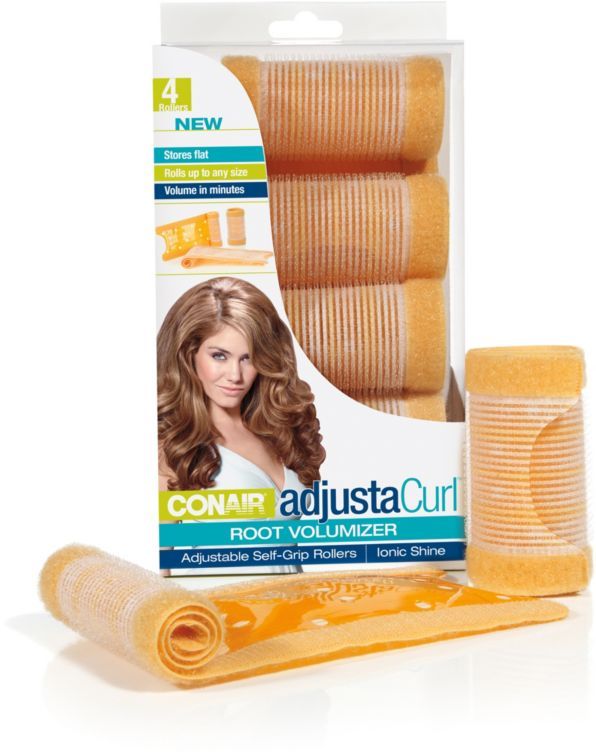 There's nothing we love more than beauty on a budget, especially when the product is actually worth way more than the price tag. "Cheap Trick" is our way of sharing our favorite wallet-friendly finds with the beauty world, so you can look great and have money to spend on more important things (like brunch with the girls).
When hot weather comes and you have to style your hair, blowing hot air onto yourself as you blow dry your hair sounds like an absolute nightmare. For those of us who weren't born with naturally perfect hair (read: everyone), finding a heat-free way to style in the summer can be difficult. Plus, though we'd love to save our hair the damage and ditch hot hair tools altogether, like we said, alternative styling products are hard to come by. So when we do find a heat-free way to style our hair regardless of the season, we hold on for dear life.
Conair's AdjustaCurl Root Volumizer Adjustable Self-Grip Rollers kill two birds with one stone, giving you voluminous hair that won't be damaged one bit. Unlike traditional rollers that come in specific sizes, these rollers store flat, meaning you can create the exact size curl that you want, plus they're easy and light to travel with. Plus, because they don't require pins or clips, so styling your hair is easier than it's ever been in the past. Voluminous hair without sweating through blow drying in the summer? Yes, please!
Where to Buy: Conair Adjustacurl Rollers, $7.99, Amazon.com
More Hair Styling Tips From Beauty High:
Get Amped: The Best Hair Products For Maximum Volume
Hairstylist Guido Palau Gives Us His 5 Best Hair Tips
The Best Silicone and Sulfate-Free Hair Products