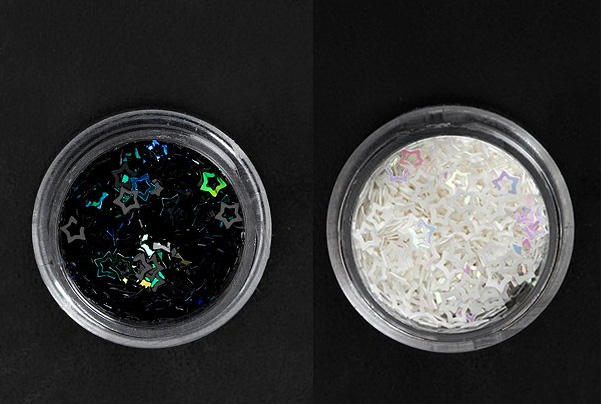 There's nothing we love more than beauty on a budget, especially when the product is actually worth way more than the price tag. "Cheap Trick" is our way of sharing our favorite wallet-friendly finds with the beauty world, so you can look great and have money to spend on more important things (like brunch with the girls).

When it comes to nail art, we obsess over every new trend and try to figure out how to get the look ourselves – but can all agree that the easier to achieve, the better. That's why nail stickers and decals have become such a hit – giving us an easy way to get fun looks on our nails, without all of the mess and time commitment.
So, when we discovered Color Club's Stars Nail Art, we had to get involved. The little tin of stars are easy to apply (simply drop in place on top of whichever polish you choose to wear) and add your top coat. Or, you can just apply a base coat and top coat to secure your stars in place leaving a clear nail with some fun stars. The nail decals also come in a few other shapes, so you can feel free to get creative!
Where to buy: Color Club Stars Nail Art, $5, urbanoutfitters.com