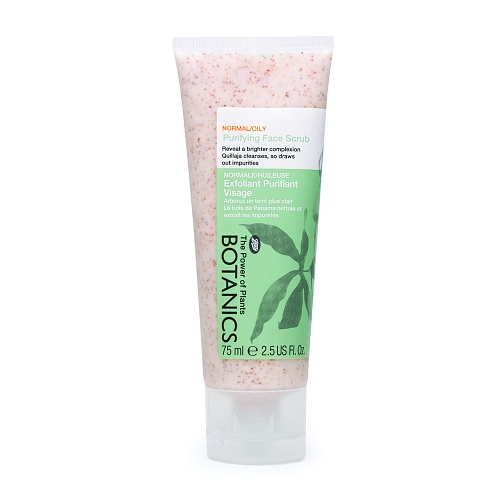 There's nothing we love more than beauty on a budget, especially when the product is actually worth way more than the price tag. "Cheap Trick" is our way of sharing our favorite wallet-friendly finds with the beauty world, so you can look great and have money to spend on more important things (like brunch with the girls).
There's nothing worse than heading to spring vacation with dry, flaky skin. Between all of the harsh weather of winter and the sun that you're about to soak up, taking care of your face is more crucial now than ever. We're constantly hunting for a good facial scrub that can buff away dead skin without irritating the skin underneath, and all too often we try out scrubs that leave our faces red and aggravated, making us wish we never used a scrub to begin with. So when we find an all natural face scrub that gives us fresh, moisturized skin minus the redness, we're sold.
Enter Boots Botanics Purifying Face Scrub, the product that exfoliates and gets rid of impurities, all while leaving your skin hydrated. Whether you have sensitive, oily or anything in between skin, you can use this product twice a week for your best skin ever. With natural exfoliating granules and quillaja extract, your face and your wallet (it's less than $9!) will thank you for exfoliating with this scrub. Head to spring break without worrying about your skin so you can focus on the bigger issues, like heading to the salon for a bikini wax.
Where to Buy: Boots Botanics Purifying Face Scrub, $8.39, Drugstore.com