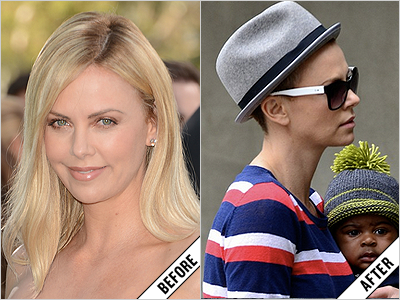 Photos: Courtesy of Just Jared
Hot off the heels of two movie press tours, Charlize has taken the plunge into buzz cut territory. The star was spotted out with her son Jackson and a strategically placed hat. From the side and back view, though, it's clear the actress has shaved her head!
We're desperately waiting for a better view of her cut, which is allegedly for her new role in Mad Max, since this is the first time she's gone this short since her The Astronaut's Wife days. What do you think of this bold new look?