Each morning and evening I do the same thing: cleanse, tone and moisturize. Occasionally I'll throw in a pore minimizing mask or scrub, but it's mostly the same humdrum routine. Lately I've noticed more brands releasing skin care products that need to be switched up, but is this constant changing up of products bad for the skin? According to celebrity esthetician Renée Rouleau, not necessarily. "Switching products will introduce new ingredients and therefore new results," Rouleau says.
For some brands, the change is as simple as going from day to night. For example, Arcona offers an acne lotion for the morning and a different formula for the evening. The purpose of this particular duo has more to do with chemistry than a marketing gimmick. The PM Acne Lotion ($52, arcona.com) contains retinol, which is great for attacking issues like acne and wrinkles. But most forms of retinol break down in sunlight, so it doesn't make sense to use the ingredient during the day.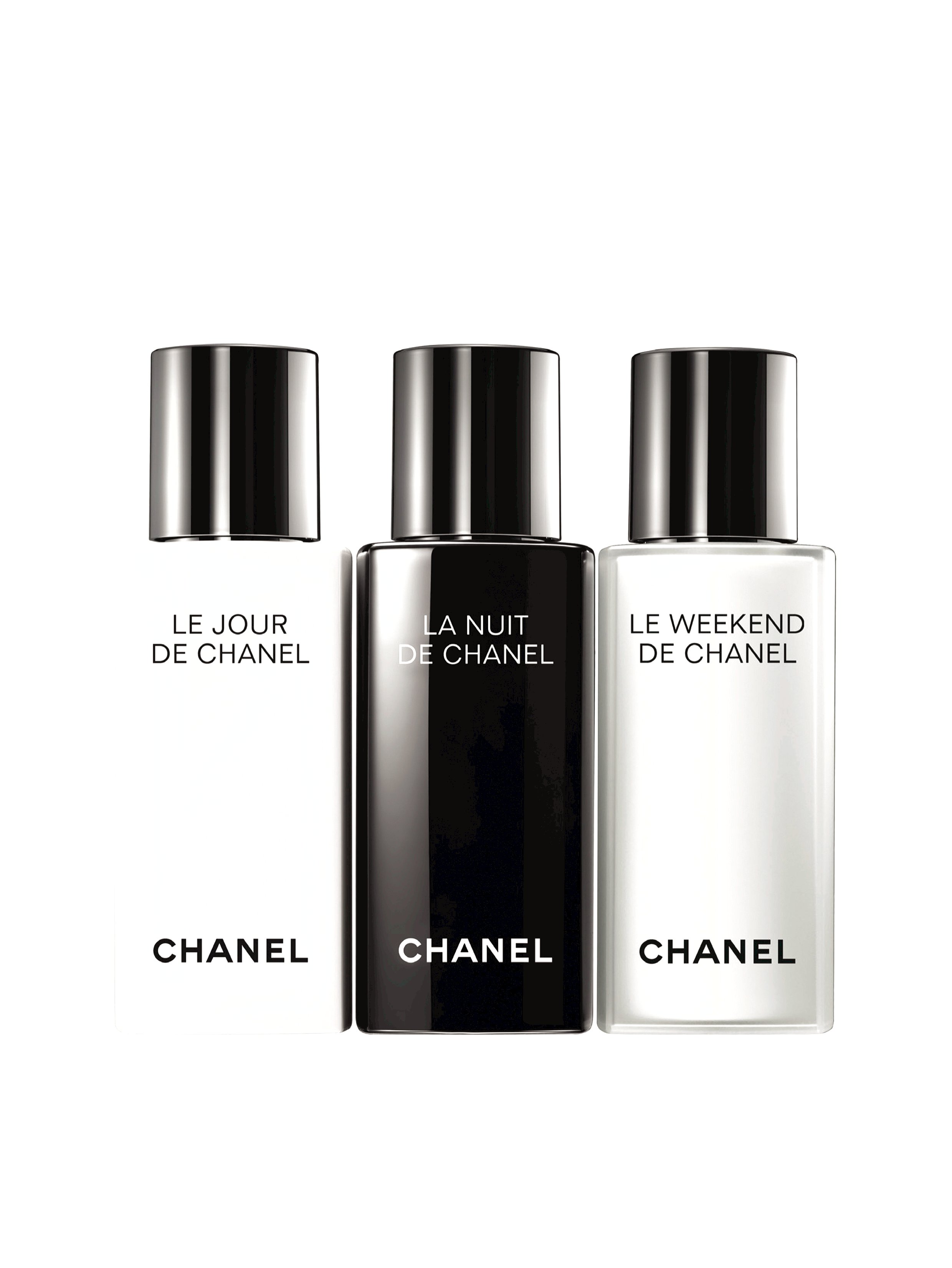 Chanel skin care  now offers a separate serum for weekdays, weeknights, and weekends. In this case, each product is using different active ingredients. Le Jour ($85, chanel.com) contains salicylic acid to exfoliate the skin and minimize pores. La Nuit ($85) has hyaluronic acid which plumps the skin, making wrinkles and fine lines less noticeable. Le Weekend ($115) gives skin a glycolic acid complex which exfoliates and hydrates. Each product offers a great active ingredient, but if someone were to only use one of them, they wouldn't be enjoying all of the possible benefits. Imagine eating something like green peas every night. Yes, it's something that is nutritious and good for you, but you would be missing out on the benefits of a carrot or salad.
A new brand, 7 Days Of Wonder, wants you to switch up your routine even more often — once a day. The brand's creator Suzanne Grayson explained the 7-day system ($295, 7daysofwonder.com) was developed to "overcome/prevent skin accommodation, in order to have cumulative benefit skincare." Because there are 27 signs and symptoms of changing skin, Grayson needed to create a system to deal with each one. "This simply can't be done in one product because there isn't enough room to include all of the many key active ingredients necessary, especially at their clinically tested levels of effectiveness."
If you're worried about your skin's reaction to changing up products, Rouleau suggests consulting with a skin care professional instead of self-diagnosing. She also recommends a patch test for those with sensitive skin. "The best place to patch skin care products is the lower side of the face. Apply a small amount of product to this area, rub in, and wait 24 hours, and if there isn't a negative reaction, you're all set."