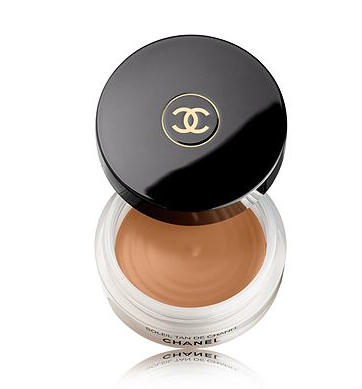 At Beauty High we constantly have new products crossing our desks and are always on the hunt for the next best thing. "The One Thing" is our way of sharing with you that must-have product that you need to introduce to your lives right now, whether it's from a drugstore or a department store.
With winter right around the corner, we can't help but wonder where our tans went. Sure, you may think by loading up your face with bronzer that the pale problem is gone, but then you look in the mirror and you're as orange as a pumpkin. Bronzers can be tough to narrow down as some are too shimmery or too matte, but luckily we've tested (and found) our favorite. Chanel's Soleil De Tan is a bronzing product that doesn't disappoint. You can wear this under foundation or by itself and get a gorgeous, luminous effect for your skin. This product only comes in one color of bronze, so you can apply it as lightly or heavily as you want. It's essentially summer in a tin.
MORE: Learn How to Use Bronzer Without Overdoing It
What Makes It Different:
This product in particular can be used as a makeup base or as a bronzer.
It's creamy consistency is easy to blend and smooth when applying, so there won't be harsh lines.
Even though it's only one color, it works for any skin tone.
Why It's The One Thing:
A good bronzer is key year round, but especially in the winter when you're leaning towards the pale side. It's velvety consistency means the Chanel Soleil De Tan can easily be blended in with the rest of your makeup, and it'll last all day, no questions asked.
Chanel Soleil De Tan $48, Nordstrom.com