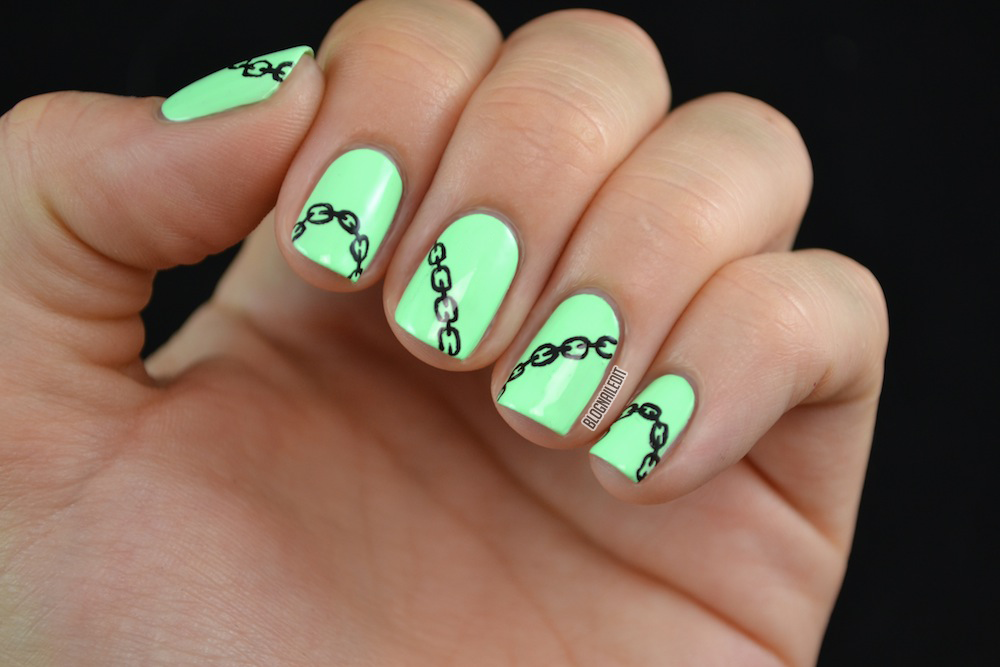 We at Beauty High have decided to declare July "Manicure Month," a month-long celebration of what we love most: nails. We've teamed up with nail art bloggers and manicurists from across America to bring you nail art how to's, video tutorials, and manicure inspiration throughout July.
Nail Art Blogger: Katy Parsons
Location: Boulder, CO
Website: Nailed It
If you're looking for a way to fill the 50 Shades of Grey void after finishing the trilogy, this tutorial is for you. Put your nails in chains, and give this summer look a try with a neon mint lacquer. You can also change up your colors to meet your mood. Try a matte black look with gold or silver chains, or some navy, red, and white nails for a sailor feel. You can try it with a striping brush or a nail art pen, depending on which you prefer. Take a look at the step-by-step tutorial below!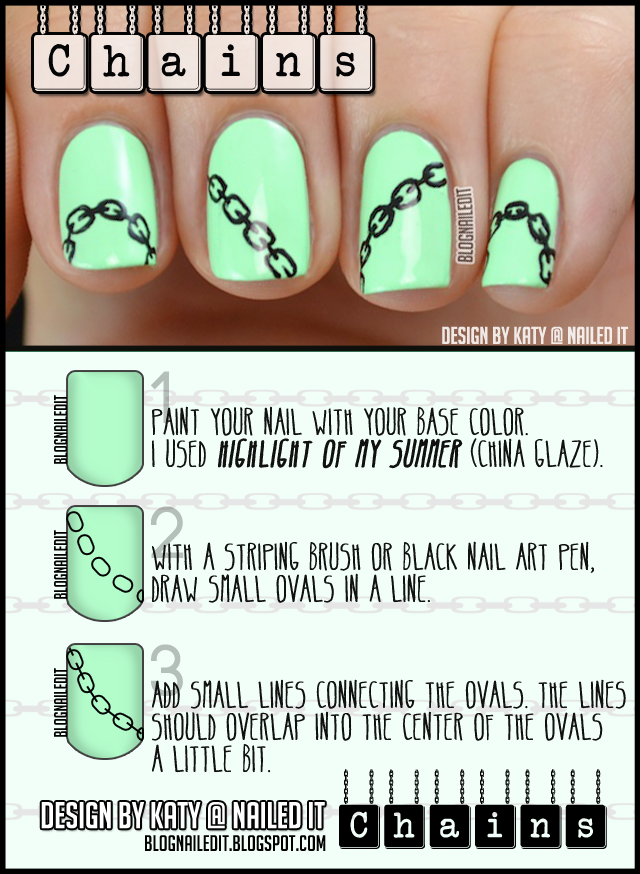 Photos by Katy Parsons
More Manicure Month on Beauty High:
15 Best Nail Art Blogs On the Internet
Nail Art How To: Fireworks For the 4th of July
Is Chanel Trying to Get Rid of the Nail Art Trend?
Nail Art How To: Picnic Nails Perfect For the Park