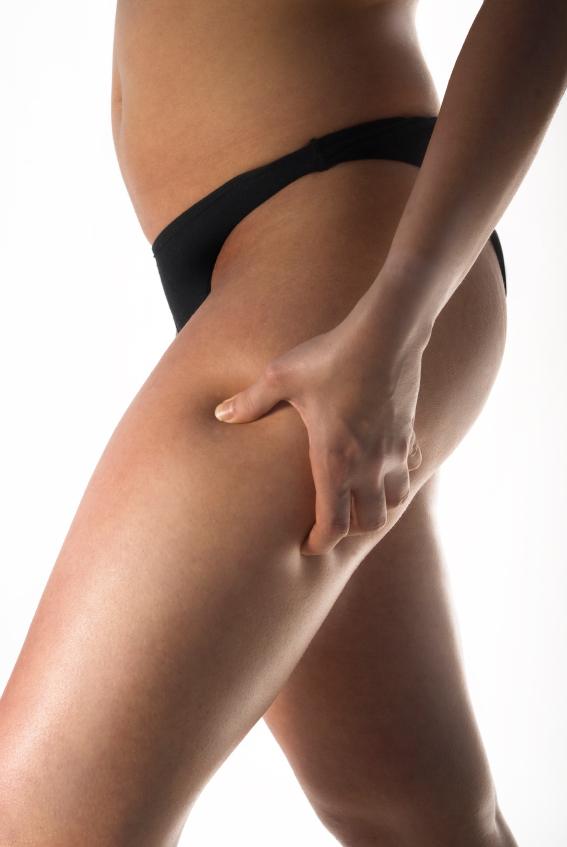 Whether you're dealing with cellulite or you're constantly trying to prevent it from happening, there are a few things that every woman should know about cellulite, but no one bothers to tell you. Between misconceptions and myths, there's a lot of bad information to weed out, and a ton of great information to learn about. Below, we've outlined 10 things no one ever tells you about cellulite.
1. All Women Can Get It: Cellulite is more prominent in women than it is in men, but other factors go into why it crops up. These include poor diet, fad dieting, a slow metabolism, lack of physical activity, hormone changes, dehydration, total body fat, thickness of your skin and more.
2. It Doesn't Mean You're Overweight: Cellulite does not automatically mean that you are overweight. Because cellulite can be caused by a myriad of issues that have nothing to do with your weight, having cellulite is not synonymous with being overweight.
MORE: 8 Quick Tips for Treating and Preventing Cellulite
3. There's Not Just One Type: When it comes to cellulite, it's not all created equally. Adipose cellulite is the firm cellulite (or what looks like an orange peel effect on loose skin), Oedematous cellulite is caused by fluid retention (which looks like soft cellulite often on loose skin), and Fibrotic cellulite is hard, compact cellulite.
4. It's Hereditary: Often times, someone in your family is also dealing with cellulite and has passed it down to you. Unfortunately, regardless of how much you work out or try to get rid of cellulite, if it's hereditary, you'll likely experience it.
5. It Can be Found Anywhere On The Body: Cellulite forms in areas with the least circulation, which means that without activity, it's likely to pop up. Everyday energizing movements and skin warming exercises will help reduce and even prevent it, but you've got to stay consistent with them.
6. Exercise Before Using Creams: By exercising before applying cellulite creams, you'll be warming up your muscles and skin to help the creams perform better.
7. Some Ingredients Do Help: Centella asiatica is a key ingredient in many cellulite creams, and it helps to restore the elasticity of skin. Ginkgo Biloba is a powerful antioxidant that effectively oxidizes fat cells that are present below the skin's surface and helps to increase blood circulation by strengthening the veins, which helps to rid the body of cellulite. Also, methyl nicotinate promotes the decongestion of tissues, reducing the amount of retained liquids, which helps to reduce cellulite.
MORE: Getting Rid of Cellulite: The Best Skin Firming Products to Use
8. Body Brush It Away: If you're not already body brushing on a regular basis to help combat cellulite, do yourself a favor and start now. Daily body brushing, stroking in the direction towards your heart, or a strong-handed massage on the thighs will increase fat dispersion if done on a regular basis.
9. You Can Help To Prevent It: Try to cut down on the following: Refined and processed foods and artificial foods that contain sweeteners, additives and chemicals, plus dairy and high fat products and high sugar products. These all contribute to the dreaded cellulite, and cutting down on them now will help to prevent cellulite from happening in the future.
10. Minimize The Look: Using a bit of a self tanner will help to distract from the look of cellulite and minimize the look overall.
Image via Istock