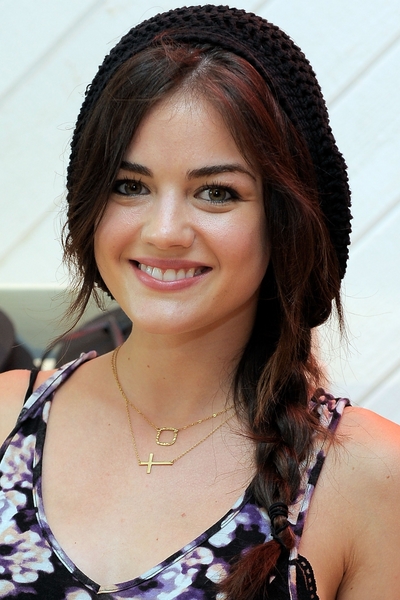 Photo: © Credit: Charley Gallay/WireImage
Unpredictable summer weather often forces many women to twist their locks into sad topknots, but the braid can turn a bad hair day into an effortlessly gorgeous hairdo. Our friends at StyleList caught up with celebrity hairstylist Sally Hershberger to get some tips on how to create this hot summer trend .
Lucy Hale has managed to make simple plaits look pretty amazing. And models floated down the Spring 2011 runways of Lela Rose, Alexander McQueen and Valentino wearing wispy woven masterpieces.
"Braids appeal to so many women because they are easy to achieve no matter what your hair type," Hershberger tells StyleList. "They are a chic alternative to throwing hair into a traditional ponytail and attaining the style takes no time."
Try on braided hairstyles in the Makeover Studio!
Want to recreate this tousled 'do at home? The Hollywood hair pro breaks it down into five simple steps:
1. Spray damp hair with Hyper Hydration Super Keratin Spray to lock in moisture and leave hair smooth.
2. Then flip your head upside down and use your fingertips to brush through the hair while blow drying. This will help to create a textured look throughout.
3. Spritz on a thickening mist like Plump Up to give hair guts.
4. Sweep the hair to one side, separate it into three sections and braid. Allow the little pieces that may start to stick out and fray to hang loosely as this adds a messy look to the style.
5. Finish with a flexible, lightweight hairspray for a strong hold without any heaviness or stickiness.


Try on celebrity hairstyles in the Makeover Studio!
More from StyleList
Celebrities In Ballerina Buns: Is It the 'Black Swan' Effect?
It's No Secret: Stars With Hair Extensions
'Gossip Girls' Blake Lively and Leighton Meester Debut New Hair