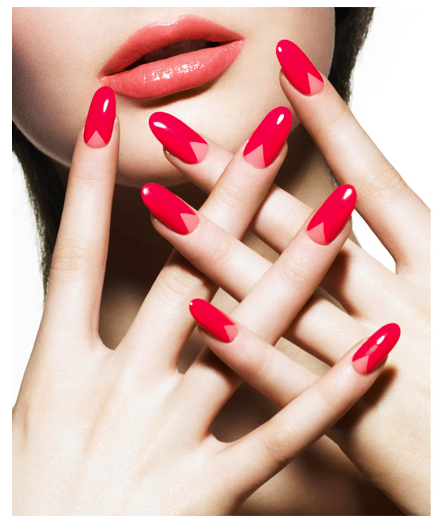 Prom night preparations have officially begun, and since you're in the midst of planning everything (the dress, the date and the hairstyle), you'll want to give some thought to the ultimate accessory for your prom look: gorgeous nails. Having the best manicure doesn't just mean picking the cutest nail polish or nail art. Like having healthy skin, getting strong and thriving nails makes for the best tips with no breakage or a ruined manicure by the end of the night. We called on one of the top talents in the beauty industry, celebrity manicurist and runway nail artist Jin Soon Choi, to give us her tips on how to get your strongest, best nails in time for the prom.
Add strength to your nails. If you have 3-6 months before the big day, Jin suggests adding vitamin supplements like fish oils, flaxseed oil or biotin to your daily diet to help strengthen your nails and hair. Since you most likely only have a month or so, use one of Jin's favorite runway model tricks: start eating a lot of gelatin, which can help strengthen hair and nails. Also, apply a nail strengthener to help bolster your nails if they're weak or paper thin.
Care for your cuticles. Jin advises adding a good cuticle oil to your daily routine so your nails are fresh and your manicure looks its absolute best. A touch of cuticle oil combined with a top coat can make any manicure look new and vibrant. It's not just a great tip for prom, but for your healthy manicures throughout the year.
Get a good manicure. The key to any good nail look is an expert manicure with a good top coat. Also, don't forget to purchase your color so you can touch up any chips, and get a really great top coat with high gloss for shine and protection. Reapply the top coat on the tips of the nails every three days or so to make your manicure last – it essentially seals the nail polish "closed" so it will last longer.
Don't be shy with the polish colors. This is the best time to go all out on vibrant shades. Be very daring. Go bright and soft (like a French lilac), or a touch conservative if the occasion calls (like a tea rose), but Jin says that go as bold as you dare with wild, vivid colors like a poppy blue or bright coral peony. Prom is the time when you can express your personality, so go for it!
Image via Jin Soon