Rita Hazan has established herself as one of the most sought-after colorists in the world, known for setting beauty trends and reinventing celebrities. She has most recently created signature hair color looks for stars such as Jennifer Lopez, Debra Messing, Michelle Williams, Rachel Weisz and Renee Zellweger. In addition to this wealth of creativity and hair tips, Rita owns and operates her namesake salon, a 6,000 sq. ft. full service beauty mecca located at 720 Fifth Avenue in Manhattan.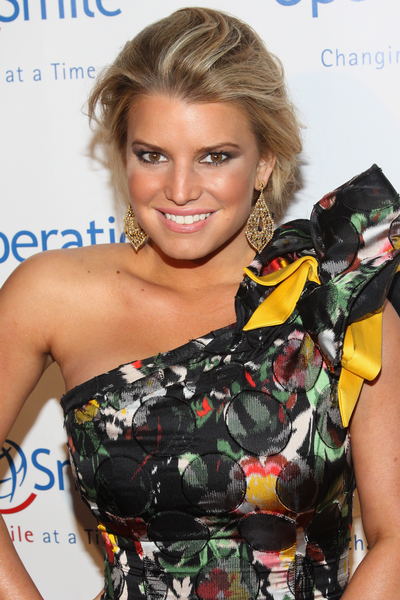 Photo: © RD/Rob Kim/Retna Digital
Women love to change their color, but they always go back to their favorite look. Celebrities are no different–I just saw Jessica Simpson and brightened up her color for the summer, a look she loves. She is one of my favorite blondes because she likes to play around with her color.
Jessica's new shade is blonder with pale golden highlights. To get the look, I lightened her natural color to make her blonde look softer and added some multi-color highlights to give her more dimension.
Summer really is the perfect time to go lighter: The sun makes our skin naturally warmer toned, which looks amazing with lightened hair. It doesn't matter what color your hair is; anyone can benefit by going lighter.
If you have brown hair, add a few highlights to brighten up your look. A multi-dimensional brown looks very natural and soft on the face. If you're a redhead, make your color more copper or strawberry and blondes can add pale golden hues to give them a more youthful, beachy look. Just remember to always use products with SPF to maintain your color and the health of your hair.