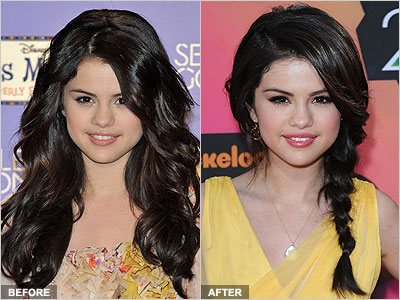 Before: © Carlos Alvarez/Getty Images
After: © Jason Merritt/Getty Images
We may be slightly older than her target demographic, but we think Selena Gomez is fabulous. She's the most tried-on celebrity in our virtual Makeover Studio and for good reason: The girl's got great hair. Usually she can do no wrong, but we think she missed the mark with her wavy hairstyle. The style is much too full and chaotic for her petite face and just overwhelms her. Much better is this chic and trendy mermaid braid. The structured hairstyle adds some angles to her round face and gives her a sophisticated, yet still age-appropriate and fun, look.
What do you think of Selena Gomez's braided hairstyle?