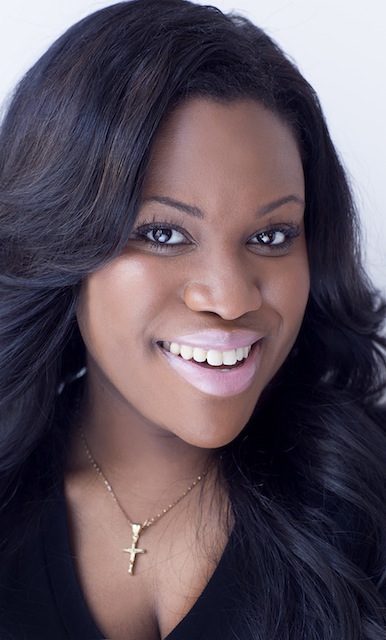 It seems that weaves are pretty much standard fare anymore. From celebrities to socialites to the girl who takes your coffee order, basically there's a lot of fabulous, long hair out there. You might even be considering getting some for yourself.
But what should you really know if you're planning on getting a weave? We turned to Sade, Senior Stylist and Extensions Specialist at New York's tony Ted Gibson Salon (yes, THAT Ted Gibson, he of the $1200 haircut.)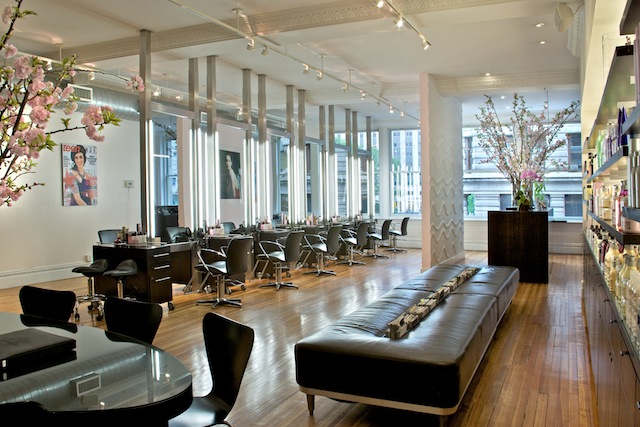 Sade has the weave pedigree to advise, having worked on celebrities such as Gabrielle Douglas, Kelly Rowland, Carly Fuchs and Serena Williams. Here's what you need to know if you're thinking about adding to your 'do:
Don't believe the hype: Sew-in extensions (Sade's particular speciality, and the method she believes is safest, easiest and most cost-effective) can be used on all types of hair, including caucasian. It also doesn't take ALL day.  She says to expect to be in and out of the chair in about 3-4 hours, with each row of extensions taking about 20 minutes to install.
Come in for a consultation: Sade performs a consultation for her clients, which is where expectations are set regarding the look you're trying to achieve. She'll discussion options: row-by-row, a partial or half head, or a full head (best for those who don't want to deal with their own hair and/or trying to cover up damage from overstyling, chemotherapy, breakage or hair loss). Just know that with a full head of extensions, your styling is a tiny bit limited. Once the part is sewn in, you can't flip it.
Make the investment: Sade advises that you should get the best hair you can afford. $100-$200 is great for temporary extensions, but may not withstand heat styling well. Hair priced at $400 and up is virgin human hair with no chemical treatments. It can be reused and can be washed, colored, shampooed, treated, etc. An installation session with quality hair is also an investment: be prepared to spend about $1000 and up for the initial session.
On the big day: Sade advises that you DON'T wash your hair the day you come in for extensions. Your stylist will need to see the condition of your natural hair so they can monitor the condition of your hair beneath the extensions. Sade always performs a conditioning treatment on the client's hair prior to installation, then installs the extensions, which can remain in for 2-4 months.
Care and maintenance of the weave: Treat your extensions the way you would normally treat your hair in terms of daily maintenance (washing, conditioning, etc.) An added bonus? Go nuts with the heat styling tools without worrying about breakage. You'll want to go in for an extension tightening once every month so your extensions can be tightened against your naturally growing hair and so your stylist can monitor the growth and health of your own hair.
Know some insider tricks – Some complain that drying your hair can take forever, since you're essentially drying double the amount of hair. Sade recommends only conditioning your own hair at the roots (you still have to care for your own hair, after all) which should cut drying time in half. Also, if you get a little itchy at the scalp, a cotton ball of Sea Breeze or other astringent wiped on the scalp can cure the situation.
Thinking about getting a set of luscious red carpet locks for yourself? Sade's busy but ready and available to help. Call Ted Gibson salon to make an appointment and try a whole new look for a whole new year.