Gwen Stefani, Kristen Stewart and Rooney Mara have some of the best hair in Hollywood, and it's all thanks to Danilo, the stylist behind their famous manes. So when I had a chance recently to let the Pantene Celebrity Stylist (yep, that's his signature on the new Stylers collection) transform my typically messy waves into a polished, red carpet-worthy style, I knew not only would I walk out of his chair with great hair, but I'd pick up some useful tips along the way.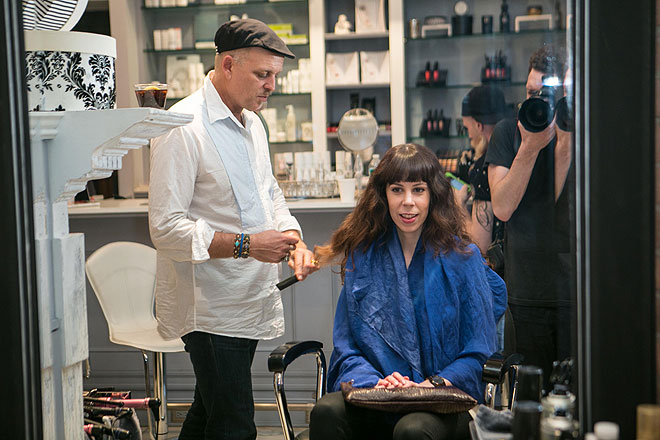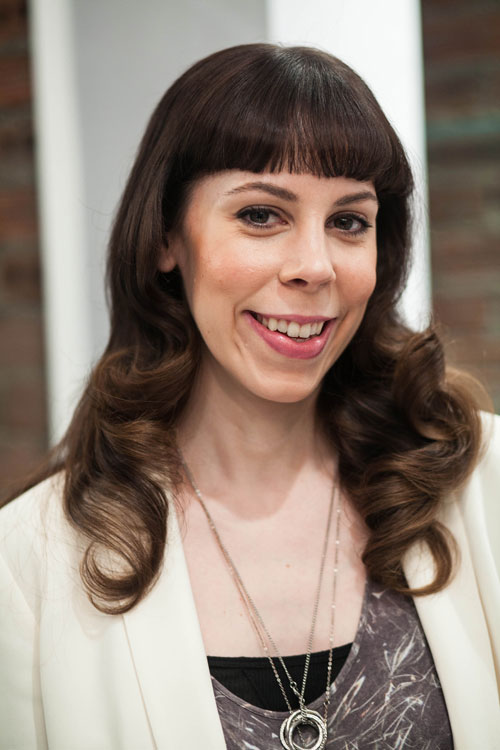 "I like hair to look enviable," Danilo told me as he created this vintage-inspired style. Want to create your own jealousy-provoking look? Incorporate his genius tricks for getting hair that looks like a pro did it:
1. Prep the hair with leave-in conditioner to protect and add shine while giving your hair a workable texture.
2. Build volume and grip by adding products. On me, Danilo actually used a root lifting product — Pantene Pro-V Root Lifter Spray Gel ($3.99, drugstore.com) — through the lengths of my hair. Hair stylists use products off-label all the time, so don't feel like you need to follow the directions to the letter all the time.
3. Want a polished finish? Blow out the hair smooth before you start curling. Use a hair dryer with a nozzle pointed toward the ends of the hair to smooth the cuticle and create shine.
4. Curl each section of hair around the curling iron in the same direction for polished waves (if you alternate the direction of the curl, you'll get a beachier look).
5. Let the curls set by pinning them flat against the head — this gives your style a sleek, skinny shape.
6. If you have bangs (like I do), the waves should start at your bang line, and the top of your head should stay smooth.
7. To finish the look, brush out the curls using a mixed-bristle brush — Danilo swears by Sonia Kashuk's brushes, which are all under $20 at Target — using the brush to "sculpt" the hair. Danilo actually spent a few minutes on this step, which is way longer than I would have thought, but that's the difference between hair that looks just okay versus perfect and red carpet-worthy.
Read more: Top 15 Wavy Hairstyles