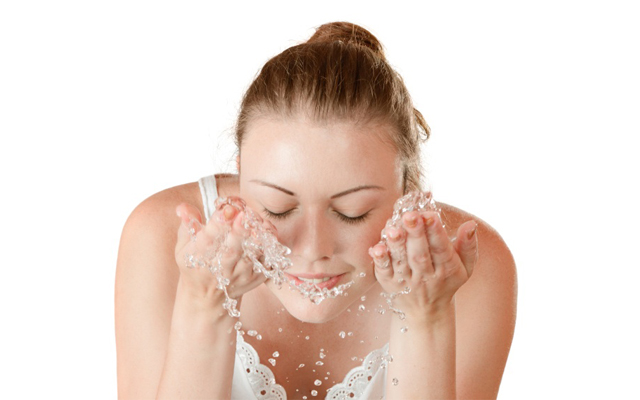 Summer can bring about a slew of skin issues from sunburn to oily skin to after-shave issues, and our skin is begging for some help lately. We got to chat with celebrity esthetician Renee Rouleau about her best tips for healthy skin, habits to form and products to look out for. Below is some of Renee's best advice on skin care.
Beauty High: What daily habits do we have that badly affect our skin? 
Renee Rouleau: Smoking, squinting, forgetting to wear daily SPF, and lack of sleep are all bad habits that can negatively affect skin. Additional habits that should be corrected include tugging at the delicate eye area, not washing your face in the morning, using too harsh of a cleanser (always use  a gentle, sulfate-free cleanser) , over-exfoliating with too many scrubs, acid facial cleansing brushes and using the same products year round.
BH: What kinds of products hurt our skin the most? 
RR: It's important to pay attention to the ingredients in your products. Avoid products with the below ingredients:
Mineral Oil or Petrolatum – These ingredients suffocate the skin, contributing to a dull, tired, sluggish complexion. They can also clog pores and lead to breakouts.
Sodium Laureth Sulfate, Sodium Lauryl Sulfate or Ammonium Laureth Sulfate – Often used in foaming and gel cleansers, these ingredients are extremely drying and irritating and encourage dead skin cell buildup. Look for sulfate-free cleansing gels.
SD Alcohol 40 or Denatured Alcohol – Frequently used in astringents and toners, these will cause dead skin cell build up which can trap oil and lead to breakouts. They also strip the skin of moisture.  Choose alcohol-free toners.
Fragrance – Fragrance is the number one cause of allergic reactions to products.
Isopropyl Myristate or Isopropyl Palmitate – Commonly used in cleansers and moisturizers, these ingredients may clog the pores, leading to excessive blackheads and breakouts.
Acetone – Frequently used in astringents and toners, acetone is extremely drying and can cause severe irritation.
Lanolin – Often found in older-formula moisturizers, lanolin can be a skin sensitizer and can aggravate breakouts.
BH: How often do you recommend getting a facial? 
RR: To keep your skin healthy and younger-looking, you should get a professional facial every 4-6 weeks or, at a minimum, every change of season.
BH: What changes should you make when choosing a product for your body versus for your face? 
RR: For the most part, the skin on your body is less sensitive than the skin on your face so skin doesn't get as irritated as easily. That said, you should still take great care in paying attention to the ingredients in skincare products for your body. You will want to avoid products that contain drying ingredients like sulfates, alcohol and fragrance.
BH: What are the best ways to reduce redness/irritation after waxing or shaving? 
RR: The key to a comfortable shave is to condition the skin prior to shaving to soften the hair and the hair follicle. Use an emollient-based shaving cream that, when applied to the skin, softens the hair and follicle so that when a razor goes across the skin, there is less irritation. Typical foam shaving creams are not emollient enough. Look for gel-based shaving creams that really lubricate and soften so that the razor glides easily across the skin, lessening irritation.  If you do experience redness or irritation, apply a product with anti-inflammatory and calming ingredients such as chamomile, sea whip, azulene, and white tea to infuse a natural and beneficial comforting treatment for your skin.
BH: What are your go-to products? 
RR: For my daily SPF, I like Renée Rouleau Daily Protection SPF 30. For many skin types – like mine – finding a sunscreen that doesn't clog the pores or feel greasy is a challenge and this one is completely lightweight and greaseless. In the warmer months, I love the Renée Rouleau Luxe Mint Cleansing Gel because it instantly refreshes my skin. Another go-to product is the Renée Rouleau Vitamin C & E Treatment which delivers a powerful dose of antioxidants and also lightens brown sun spots, prevents blackheads, evens out skin tone, fades post-breakout scars and reduces the appearance of wrinkles while encouraging collagen production.
[Image via Istock]