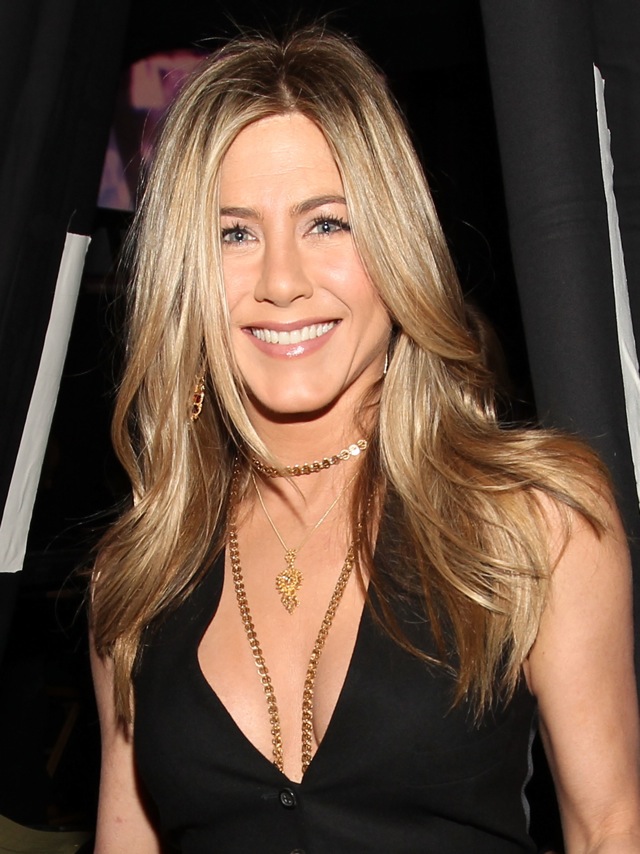 Jennifer Aniston's first fragrance (it's about time right – every other celeb has already done it) makes it's U.S. debut today in Sephora stores. According to WWD, the actress called the fragrance "a personal library of scent memories." Including notes of rose water, citrus grove, jasmine and wild violets which she says are mostly "tied to memories – childhood days in Southern California."
The busy actress who is currently in the midst of premieres for her movie Just Go With It, co-starring Adam Sandler and Brooklyn Decker, has also been working on two other films – Wanderlust and Horrible Bosses. But, Aniston can't imagine slowing down anytime soon, as she also mentioned wanting to branch off into a men's scent and a nighttime fragrance.
We imagine that any fragrance including Aniston on the cover would be quite a success for the men's market…
Her first scent, Jennifer Aniston, is available now on sephora.com, and will be in Sephora stores in March.