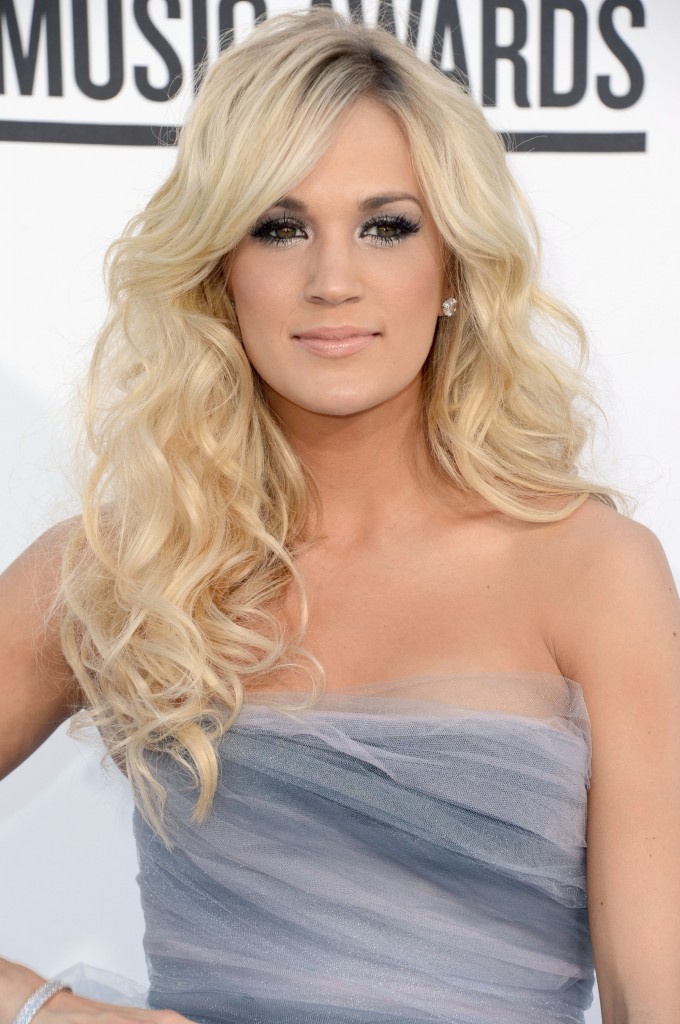 Carrie Underwood may have to start hiding her beauty products under lock and key. According to the country singer, her professional hockey husband Mike Fisher likes to help himself to her moisturizer.
"Honestly, he will steal my Olay Complete – and I am being one-thousand percent honest," she tells People Magazine. "He will go golfing and he's not going to wear anything that smells like a girl and he doesn't like putting straight up sunscreen on, so he will steal my bottles!"
Underwood is a spokesperson for the beauty brand, so we're sure she has no problem getting her hands on more, but I love that she faces the same problem most women do: having a sticky-fingered boyfriend/husband!
My own husband will roll his eyes when I bring home yet another mascara or tube of lipstick, but his face will immediately brighten when he sees the words "anti-aging" on a skin cream jar. "This is for me, right?" he'll ask, taking it into the bathroom before I even get the chance to answer.
What product does your guy steal?