This summer, most of us are hitting the road on vacation. Although we may have different means of getting to our fun destinations, we can't forget our beauty basics. Whether it's planes, trains or automobiles, there are three top products for each type of transport to keep us looking gorgeous on the go.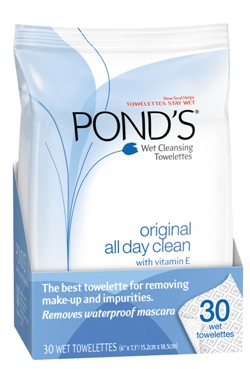 If you are jumping on a plane, your purse must contain a rich moisturizer to keep skin hydrated on those long dry flights, like my personal fave Crème De La Mer. Pick up the little sample sizes to get them past TSA. You will need a facial water spray like Evian Brumisateur Mineral Water to keep the skin moist so the bad air doesn't suck the life out of your complexion. To keep your pout from getting parched, have a hydrating lip balm like Nude Skincare Nude Lips on hand to keep your lips supple and soft.
If you are training to your destination, make sure you have a little bottle of Purell to keep germs and other grime off your hands as many people jump on and off the trains frequently. A good, creamy lipstick like Sally Hansen Natural Beauty Inspired By Carmindy Color Comfort Lip Color is the perfect product to quickly swipe on a little glam if you're heading to the dining car for a little din din and want to look presentable. A rich eye salve like Kiehl's Imperiale Repairateur Moisturizing Eye Balm is also the perfect traveling companion on a train as it can be used at night under your facemask in the sleeper car, or you can dab a little on top of the cheekbones and under the brows for a little glow in the morning.
If you are taking a long drive to your vacation don't forget your sunscreen. Just because you are sitting inside a car doesn't mean the sun will let you escape – especially if your arm is hanging out the window. I love SkinCeuticals Sport UV Defense 45 to keep my skin totally protected. Your face can get awfully grimy during a road trip, so keep Ponds Original All Day Clean Towelettes handy to freshen up the skin; keeping it clean with no water needed. Finally, Visine Maximum Redness Relief Eye Drops will keep your eyes from looking tired when it's your turn to drive.
As an established makeup artist, many beauty brands send me samples of their latest products for consideration. I only write about the items that I truly love and I always abide by Daily Makeover's Editorial Ethics Pledge in each of my Positively Beautiful posts.