Getting squeaky clean skin with no slimy residue can be a tricky, but I have taken my own cleanser challenge to bring to you my top cleanser picks in every category for truly clean healthy skin. And the awards go to…
The best inexpensive cleanser award goes to Cetaphil Daily Facial Skin Cleanser for normal to oily skin. This simple yet effective cleanser erases dirt and makeup in a flash, and for around $7.99, you can't beat the price. It's also recommended by most dermatologists and works on any type of skin even if you're dry.
The best natural cleanser award goes to Alba Botanica Sea Mineral Cleansing Gel. Your skin will feel fresher than ever after a good wash with this cleanser, which is packed with a fabulous marine complex, aloe and antioxidants.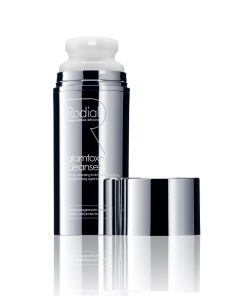 The best makeup remover cleanser award goes to Rodial A-List Cleanser. This cleanser literally melts the most stubborn makeup off in a second without having to scrub yourself silly. It's great to use on waterproof eyeliner and mascara and never irritates the skin.
The best multi-benefit cleanser award goes to the brand-new Kiehl's Photo-Age Deep Action Exfoliating Cleanser. I'm currently obsessed with this perfect cleanser that uses sylic acid and scrubbing grains to eliminate dead skin cells and help promote cell turnover. It also contains different natural extracts that help to diminish the appearance of pigment discolorations (the bane of my existence) and vitamin C that neutralizes free radicals involved in the aging process.
The best cleansing wipe award goes to Ponds Original All Day Clean Wet Cleansing Towlette. No other wipe gently removes dirt, oil and makeup without water. It's perfect if you are super lazy some days and can't be bothered washing your face!
As an established makeup artist, many beauty brands send me samples of their latest products for consideration. I only write about the items that I truly love and I always abide by Daily Makeover's Editorial Ethics Pledge in each of my Positively Beautiful posts.